Iran
Technology
The Proud of Islamic Ummah and Oppressed People Honorable Islamic Iran to use new hardware in next drills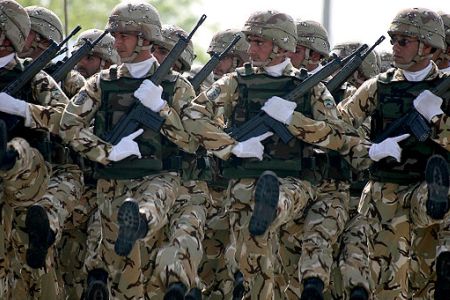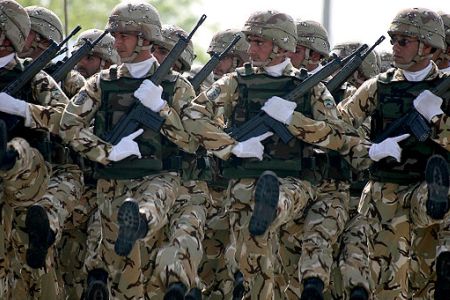 Commander of Iran's Ground Forces Brigadier General Ahmad Reza Pourdastan has announced the country's plans to deploy the most advanced military equipment in the country's upcoming maneuvers.
Pourdastan said on Tuesday that the major drills will be launched in eastern Iran in the second half of February.
"In this maneuver, the latest combat equipment and systems of the Ground Forces as well as the modern tactics in ground operations will be evaluated," the commander added.
The development comes after the Ground Forces of Iran's Islamic Revolution Guards Corps (IRGC) successfully concluded their military drills codenamed Shohaday-e Vahdat (Martyrs of Unity) in eastern Iran on Monday.
Among the major objectives of the maneuver were bolstering security along Iran's eastern border areas, promoting the defense and combat capabilities of the IRGC's Ground Forces as well as transferring to young officers the experiences gained during the eight-year war imposed by Iraq on Iran.
The first phase of the exercises started in the vicinity of Khaf city in Khorasan Razavi Province on Saturday, days after Iranian naval forces staged the 10-day massive Velayat 90 exercise near the strategic Strait of Hormuz in the Persian Gulf.
The Velayat 90 naval drill, launched on December 24, 2011, included four stages, namely the preparedness, the expansion of forces, the tactical, and the power phase, which were carried out successfully with the surface and subsurface vessel units and aviation units penetrating to the targeted depths.
Iran maintains that the maneuvers are defensive in nature and intend to convey a message of peace and friendship to regional countries. It has also extended a public invitation to regional states to conduct joint naval drills with Iranian forces.