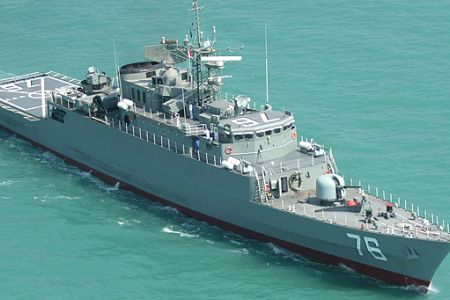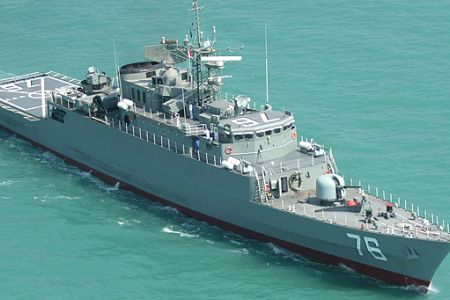 Iran's domestically-built Jamaran destroyer has begun its first international mission, heading for the Gulf of Aden as part of the efforts to provide security for Iranian trade vessels in the piracy-infested area.
Iranian Navy Commander Rear Admiral Habibollah Sayyari said on Sunday that Iran's 16th fleet of warships, which include the Jamaran destroyer and the Bandar Abbas frigate, left for the Gulf of Aden, Mehr news agency reported.
He added that the presence of the Iranian Navy in the international waters and the Indian Ocean is not merely aimed at fighting against piracy but seeks to display the Islamic Republic's naval power.
He stated that some 20 to 25 countries are currently pursuing their interests in the region, and Iran's presence will display to them the might of the Islamic Republic.
The Iranian commander emphasized that the Navy has the mission to fight against naval terrorism in the Gulf of Aden and north of the Indian Ocean.
He noted that Jamaran destroyer has been completely manufactured by Iranian experts and added that Iran seeks to achieve self-sufficiency in defensive fields.
Iran has started a self-sufficiency campaign in the defense industry and has launched numerous military projects since the victory of the Islamic Revolution over 30 years ago.
The Iranian Navy launched its first domestically-manufactured destroyer, Jamaran, in the waters of the Persian Gulf in February, 2010.
The 1,420-ton destroyer is equipped with modern radars and electronic warfare capabilities.
It has a top speed of up to 30 knots and has a helipad. It also features highly advanced anti-aircraft, anti-surface and anti-subsurface systems.
The vessel has also been equipped with torpedoes and modern naval cannons.