Europe
Iran
Middle East
World News
The Royal Navy: From Piracy to Impotence
The British foreign secretary, Jeremy Hunt, has been busy in the past 24 hours trying to deflect blame, or criticism, from the British government for inflaming tensions in the Persian Gulf.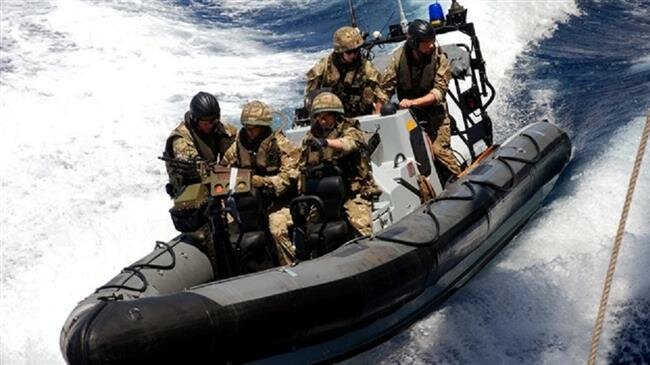 As part of his diplomatic offensive, Hunt has accused Iran of "illegal" and "destabilizing" behaviour, all the while apparently impervious to the irony of his position.
The Iranian foreign minister, Mohammad Javad Zarif, has hit back by reminding Hunt that: "Unlike the piracy in the Strait of Gibraltar, our action in the Persian Gulf is to uphold international maritime rules".
Diplomatic spats aside, any objective review of the facts will not fail to recognise that in recent events in the Persian Gulf and the Gibraltar Strait, the UK has engaged in illegal, and destabilising, activities on at least three occasions.
The seizure of the Panama-flagged Grace 1 in the Gibraltar Strait can be considered an act of piracy in so far as it lacked a clear legal framework.
Hunt says the seizure, by Royal Marines, was carried out to enforce European Union (EU) sanctions against Syria, but the EU refrained from endorsing the UK's aggressive military-style operation.
There is now growing evidence that Britain is involved in oil smuggling operations in the Persian Gulf. On July 14th the Iranian navy detained the Panamanian-flagged tanker, MT Riah, on suspicion of smuggling oil.
At first it was reported that the tanker belongs to the United Arab Emirates, but the UAE swiftly denied this.
There is growing suspicion that the MT Riah is tied to British shipping operations and, to date, the UK Foreign office has not categorically ruled out a connection.
In the latest act of illegality and destabilisation, the British-flagged tanker Stena Impero failed to stop after colliding with an Iranian fishing boat.
The Iranian navy subsequently detained Stena Impero for fear that it may cause an environmental catastrophe by leaking oil.
From the standpoint of the Iranian nation the British foreign secretary would be better served looking much closer to home before accusing other countries of illegal and destabilising activities.