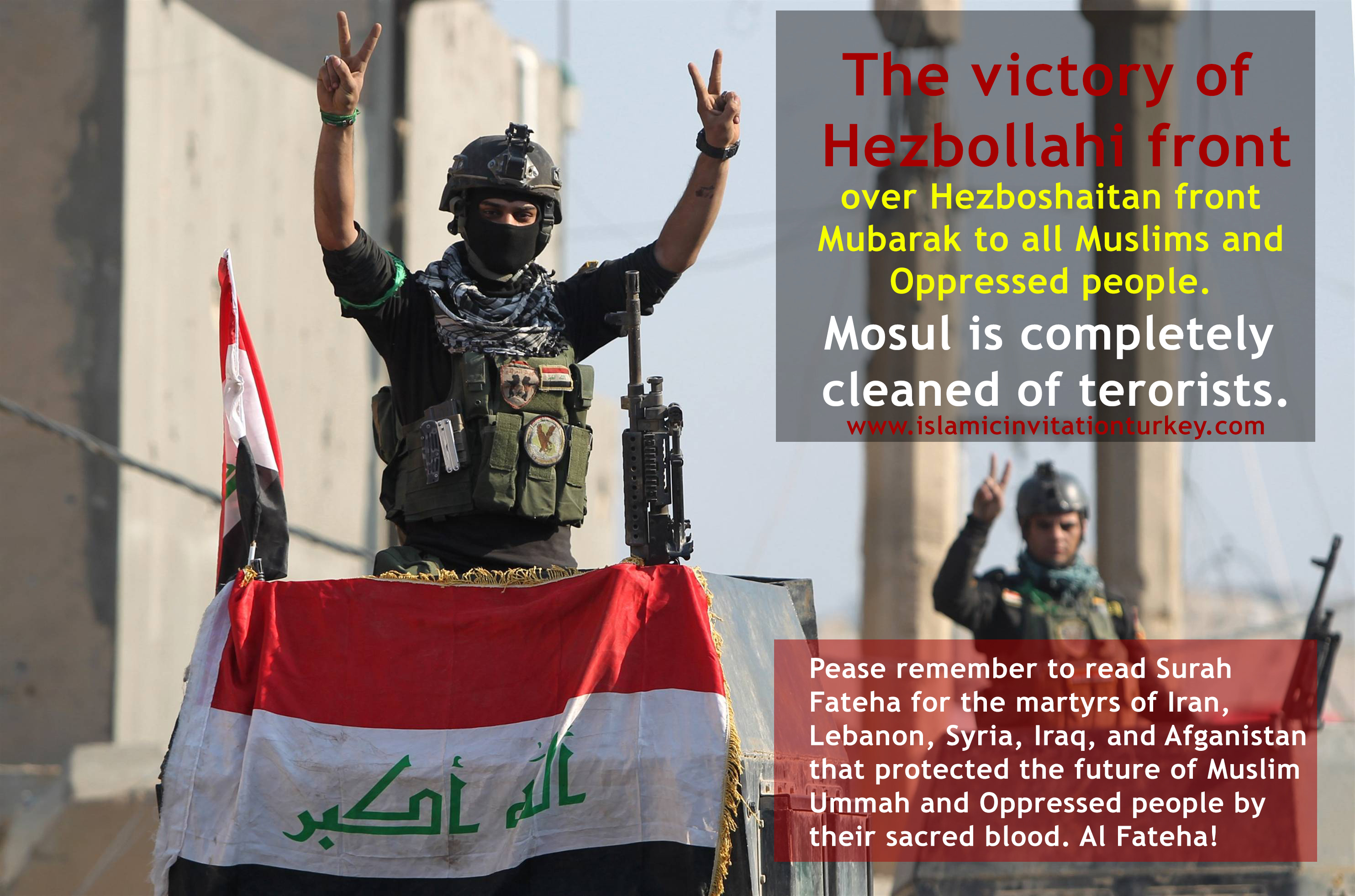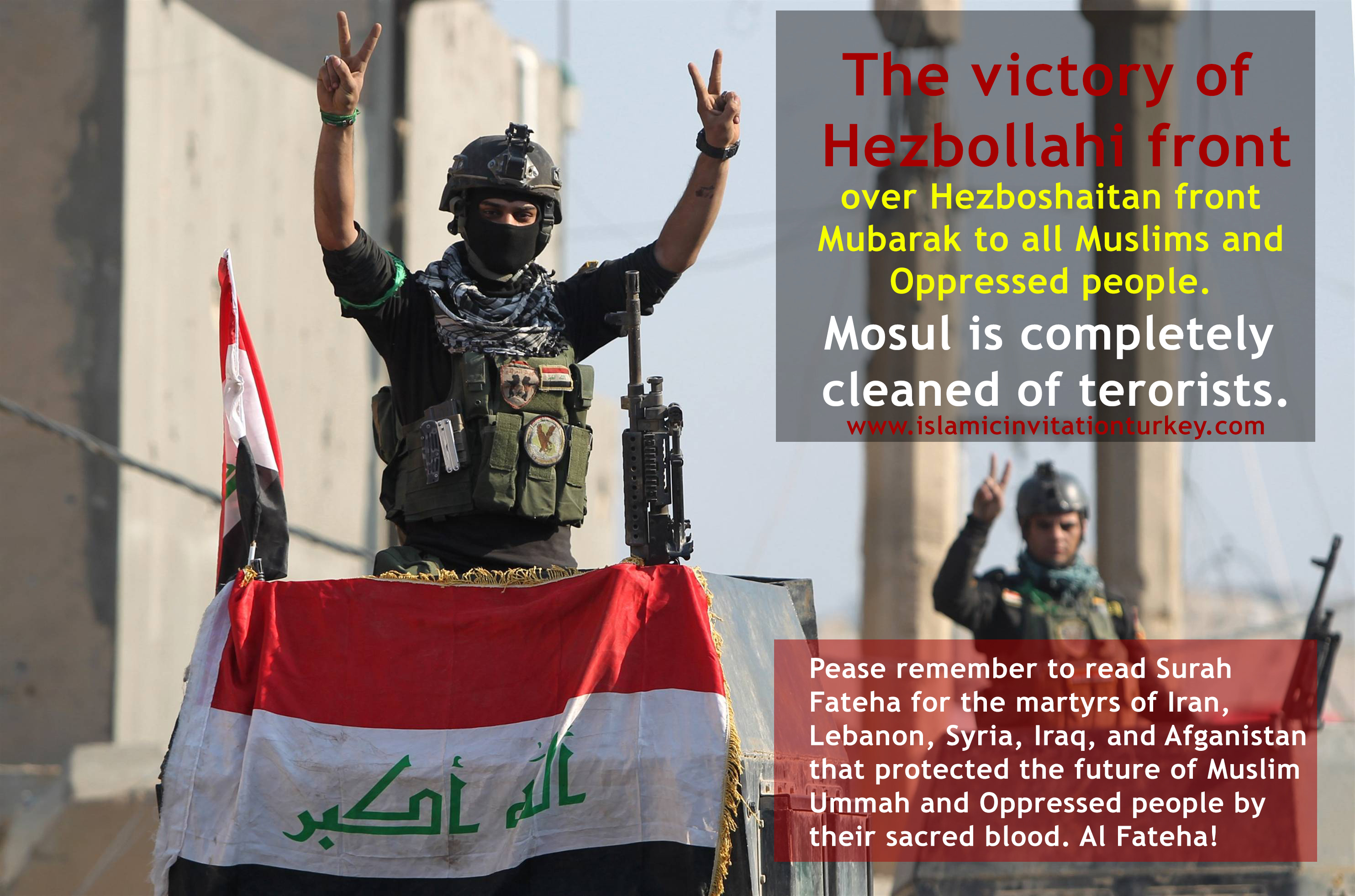 The victory of Hezbollahi front over Hezboshaitan front Mubarak to all Muslims and Oppressed people. Mosul is completely cleaned of terorists.
Pease remember to read Fateha for the martyrs of Iran, Lebanon, Syria, Iraq, and Afganistan that protected the future of Muslim Ummah and Oppressed people by their sacred blood.
The Iraqi military announced on Thursday that special forces had recaptured the iconic Mosul mosque where terrorist chief Abu Bakr al-Baghdadi made his only known public appearance.
A top special forces commander told AFP that while the Nuri mosque — which was blown up by the ISIS group last week — was close to being recaptured, it had not been retaken yet.
"Counter-Terrorism Service forces control the Nuri mosque and Al-Hadba (minaret)," the Joint Operations Command said in a statement.
But Staff Lieutenant General Abdulwahab al-Saadi said that while Iraqi forces were close to retaking the mosque, they were still some 20 metres (yards) away.
The mosque and its famed Al-Hadba (hunchback) leaning minaret were Mosul landmarks and also held major significance in the history of ISIS rule in Iraq.
Baghdadi appeared during Friday prayers at Nuri mosque in 2014, soon after ISIS seized Iraq's second city, calling on Muslims to obey him.
Three years later, Baghdadi's fate and whereabouts remain unknown, and ISIS has lost much of the territory it overran in 2014.
The militants blew up the mosque and minaret on June 21 as they put up increasingly desperate resistance to the advance of Iraqi forces.
Officials from Iraq and the US-led anti-ISIS coalition said the destruction of the site was a sign of the terrorist group's imminent loss of Mosul, with Prime Minister Haider al-Abadi calling it an "official declaration of defeat".
The loss of the iconic 12th century minaret — one of the country's most recognisable monuments sometimes referred to as Iraq's Tower of Pisa — left the country in shock.
But the destruction had been widely anticipated, with commanders saying ISIS, also known as ISIS and Daesh, would not have allowed Iraqi forces to score a hugely symbolic victory by recapturing the site.
ISIS claimed on its Amaq propaganda agency that the site was hit in a US air strike, but the US-led coalition said it was the militants who had "destroyed one of Mosul and Iraq's great treasures".
Russia has said it is seeking to verify whether the ISIS leader, whose whereabouts have been unknown for months, was killed when its warplanes hit the group's leaders in a night air raid in Syria last month.