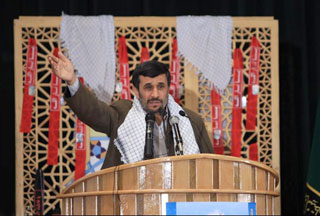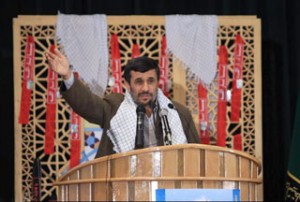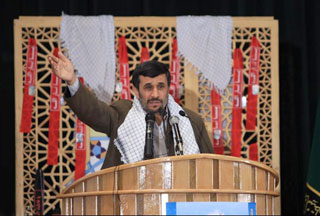 Iranian President Mahmoud Ahmadinejad has advised the United States and other Western countries to accept their defeat in Iran's presidential election and to change their approach toward Tehran.
"You should change your attitude," Ahmadinejad said in an address to a religious conference in Tehran on Saturday. "We should also change our attitude gradually."
He described Iran's June presidential election as a defeat for Western imperialism, which he said is in a state of decline.
Ahmadinejad praised the resistance of the Iranian nation against the enemy's plots over the past 30 years.
"We announce that we will have a presence in all parts of the world and will end your (the West's) domination of the world through the introduction of the ideals of the Islamic Revolution," he stated.
He said the West is in conflict with Iran because the Islamic Republic opposes the West's attempts to impose its hegemony over the Middle East.
"The Iranian nation opposes the aggressive and arrogant policies of the US government and will stand against them forever," the Iranian president added.
Iran's Islamic Revolution will continue to oppose the Western interference in the Middle East, he asserted.