Iran
There is no two-phase agreement in nuclear talks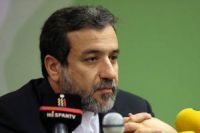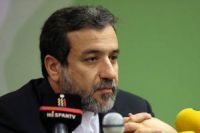 Iran's Deputy Foreign Minister, Seyed Abbas Araqchi, has said that a two-phase agreement is non-existent in Iran-5+1 Group talks.
According to IRIB World Service, Iran's deputy foreign minister said today (Saturday) that after a year of negotiations, details should be taken into consideration in all aspects and subjects, and Iran emphasizes an ultimate agreement in generalities and details.
He added that today (Saturday), talks are scheduled in Geneva, Switzerland, between the experts of Iran's Foreign Ministry and the US State Department.
Iran's deputy foreign minister also termed the atmosphere of the first day of talks between Iran and the US on Friday as positive and serious, noting that compact discussions are underway. The Iranian deputy foreign minister added that Iran is after innovation and development in the terms and form of talks to speed up achievements in negotiations.