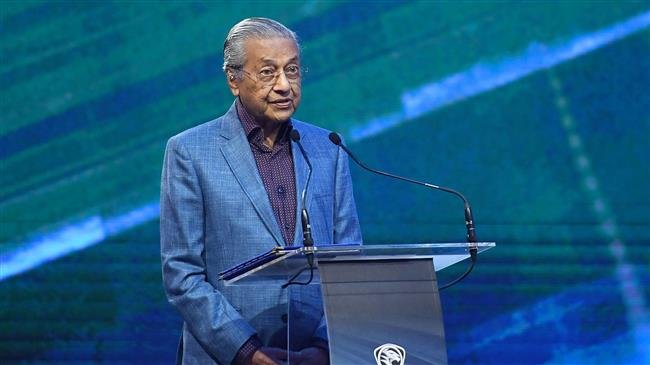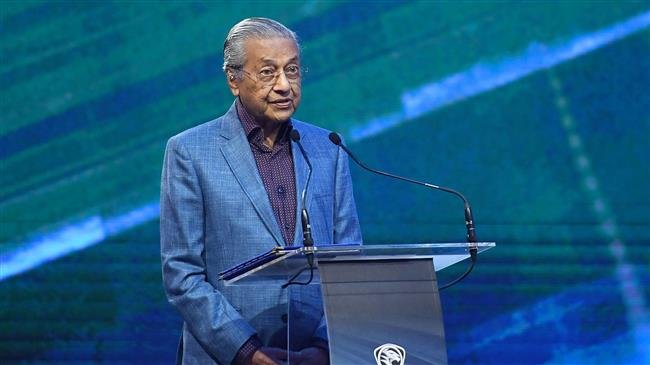 Malaysian Prime Minister Mahathir Mohamad has denounced Australia's controversial move in recognizing Jerusalem al-Quds as the so-called capital of the Israeli regime, saying that "they have no rights" to do so.
The Malaysian leader made the comments on the sidelines of an event in the Thai capital of Bangkok on Sunday, a day after Canberra announced that it had formally recognized the city as Israel's "capital" and would move its Tel Aviv embassy once a peace settlement was reached.
"Jerusalem [al-Quds] should remain as it is now and not the capital of Israel," Mahathir said, adding, "Jerusalem [al-Quds] has always been under Palestine, so why are they taking the initiative to divide Jerusalem [al-Quds] not belonging to them, but to divide the Arabs and the Jews? They have no rights."
Australia's provocative move followed US President Donald Trump's decision to move the American embassy to the city from Tel Aviv on May 14, which infuriated Palestinians and the wider Islamic world and upset Western allies.
Australian Prime Minister Scott Morrison has announced a contentious decision to relocate the country's embassy in Israel from Tel Aviv to Jerusalem al-Quds.
The relocation also triggered demonstrations in the occupied Palestinian territories, Iran, Turkey, Egypt, Jordan, Tunisia, Algeria, Iraq, Morocco and other Muslim countries.
The US president had announced his decision to recognize Jerusalem al-Quds as Israel's "capital" and relocate the US embassy in the occupied territories from Tel Aviv to the city on December 6 last year.
On December 21, 2017, the United Nations General Assembly overwhelmingly voted in favor of a resolution that called on the US to withdraw its controversial policy shift, but all to no avail.
Canberra's decision on recognition makes the Commonwealth of Australia one of a handful of countries to recognize the city as the "capital" of the Israeli regime, representing a change in the Oceanian country's long-held policy on the negotiations between Israel and the Palestinians.
Meanwhile, Malaysia's Foreign Ministry released a statement echoing the stance adopted by the premier regarding Australia's decision, saying Kuala Lumpur "strongly opposes" it.
Israel's crackdown in Gaza left over 60 protesters dead in the impoverished coastal enclave on May 14 alone.
Angered by Trump's move, Palestinian President Mahmoud Abbas boycotted his administration, saying Washington was no longer qualified to serve as the sole mediator in the decades-long conflict with Israel, and that an international mechanism should be devised to replace the US in the so-called peace process.
Jerusalem al-Quds remains at the core of the Israeli-Palestinian conflict, with Palestinians hoping that the eastern part of the city would eventually serve as the capital of a future independent Palestinian state.