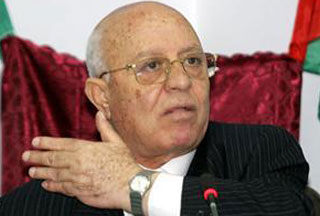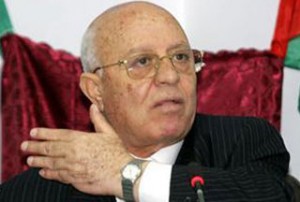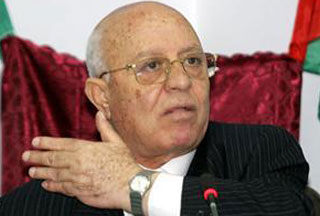 The Palestine Liberation Organization (PLO) warns a third uprising will ensue if Israel pushes ahead with its practices in East Jerusalem (al-Quds).
"If matters remain at this level, regardless of whether we take the decision or not, it [an intifada] is coming. If Israel continues these practices, it is coming," Ma'an news agency quoted the organization's executive committee member, Ahmed Qurei, as saying.
Intifada "is not a matter of official decision, but rather it arises from the culmination of oppression, injustice, aggression and tyranny. It is something the people decide," Qurei told reporters during a Monday news conference in his office in East al-Quds.
"This is what happened with the two previous intifadas," he recalled.
Qurei criticized repeated attempts by Tel Aviv to change the city's demographic nature and the threat the regime posed to Arab Muslim and Christian identity. Israel's policy is aimed at severing al-Quds from negotiations and fully annexing the city to Israel, he added.
On Monday, a synagogue rededication ceremony, a few hundred meters away from the al-Aqsa Mosque compound, drew angry protests from Palestinians and prompted Hamas to call for massive demonstrations and dubbed Tuesday Palestinians' "day of rage."
Qurei, too, condemned the reopening of the Hurva synagogue as a "dangerous program" seeking to "Judaize" al-Quds and to falsify history.
The PLO official also spoke of unprecedented aggression and provocation from Israelis, citing a recent leaflet distributed by radical Jews calling on non-Jews to leave al-Quds amid mounting speculations of an Israeli takeover of the al-Aqsa Mosque compound.
Revealing an 1882 map of al-Quds, which illustrated planned Israeli settlements, the former Palestinian prime minister said it proved "an unprecedented danger, which targets its land, people, holy sites, heritage and history."
Despite intense security measures by Israeli authorities on Tuesday and the presence of some 3,000 security forces in al-Quds, thousands of angry Palestinians gathered in different neighborhoods of the city and protested the restoration of the synagogue.
Israeli forces clashed with the Palestinian protestors and fired rubber bullets and stun grenades to disperse the demonstrators.