Iran
Middle East
World News
Those behind Soleimani's assassination to blame for new Daesh terror attacks: Iran envoy to Baku
Iran's ambassador to Baku says those involved in the "cowardly" assassination of top Iranian anti-terror commander Lieutenant General Qassem Soleimani are liable for the recent Daesh terrorist attacks in the Afghan and Austrian capital cities.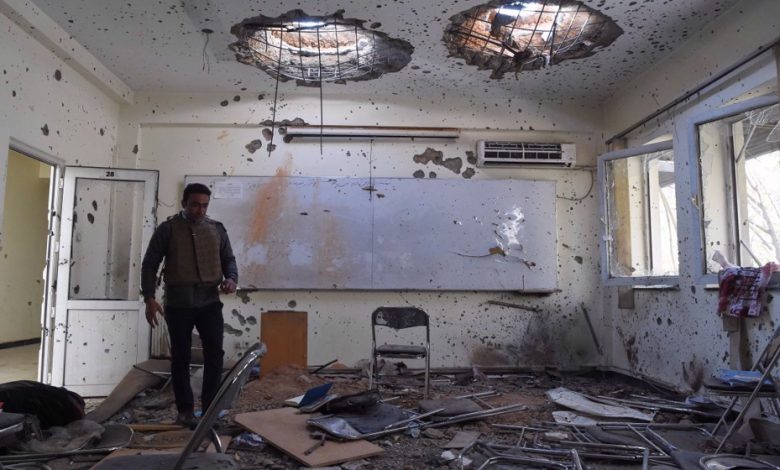 "Daesh terrorism rages from Kabul to Vienna," Abbas Mousavi said in a tweet on Tuesday, which featured pictures of the victims of a terrorist assault on Kabul University by Daesh gunmen.
"Earlier, I said in an interview that the world will be no safer without General Soleimani, and that the responsibility for this insecurity lies with those who ordered and committed the cowardly assassination of the person who bravely fought Daesh and brought security to the region and even to Europe and the United States."
At least 22 people were killed and 27 others wounded in the attack on Kabul University on Monday, according to the Afghan Interior Ministry, but two government sources told Reuters that the death toll had risen to at least 35.
On the same day, a shooting spree near Vienna's main synagogue left at least five dead, including a gunman, and injured 24 others. Daesh claimed responsibility for the attack in a statement from the group's Amaq propaganda outlet posted on Telegram.
US President Donald Trump ordered the fatal drone strike on General Soleimani's vehicle upon his arrival in Baghdad International Airport on January 3 at the invitation of the Iraqi government.
The attack also killed Abu Mahdi al-Muhandis, the second-in-command of Iraq's Popular Mobilization Units (PMU), as well as eight other Iranian and Iraqi people.
The two commanders were highly popular because of the key role they played in eliminating the US-sponsored Daesh terror outfit in the region, particularly in Iraq and Syria.
The United Nations slammed General Soleimani's assassination as "unlawful" and an "arbitrary killing" that violated the UN charter.
Trump and a number of officials were sued by Iran for their involvement in the crime.