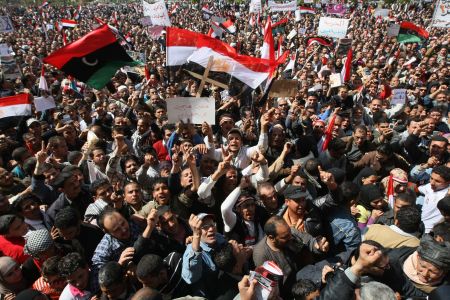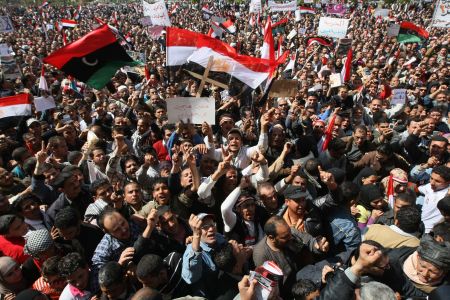 Tens of thousands of Egyptians have once again taken to Cairo's Liberation Square to safeguard their recent historic revolution and insist on their demands.
Protesters gathered in Liberation Square after the Friday Prayers to urge pressing ahead with social reforms.
The protesters have been demanding that the army hand over power to a civilian government since the ouster of the Hosni Mubarak regime last month.
They have promised to continue their mass demonstrations until all remnants of the Mubarak regime leave and the army hands over power to a civilian government.
Egyptians are calling for fundamental changes. They want the ruling National Democratic Party (NDP) to be dissolved and the surrender of all its assets to the public.
"I consider the remnants of the regime, the National Democratic Party (NDP) and state security are those responsible for the strike on national unity. Egypt's strength lies in its unity and that is why these are desperate attempts that have failed. This is proof today that Egyptian peoples' unity is the secret to their strength," Reuters quoted a participant as saying.
They are also demanding the formation of a presidential council, comprising of civilian figures and trusted judges.
Protesters say they are skeptical about a rapid transition toward democracy and civilian rule and maintain that demonstrations will continue until all their demands are met.
The developments come weeks after Mubarak handed over power to Egypt's Supreme Council of the Armed Forces, which is headed by Defense Minister Gen. Mohammed Tantawi.
Protesters say all political prisoners must be released and an investigation launched into the conduct of officials responsible for the violence used against them.
The developments come as popular revolutions continue to sweep US-backed autocratic regimes across the Middle East and North Africa.