Palestine
Thousands hold funeral for Palestinian teen killed in Terrorist israeli raid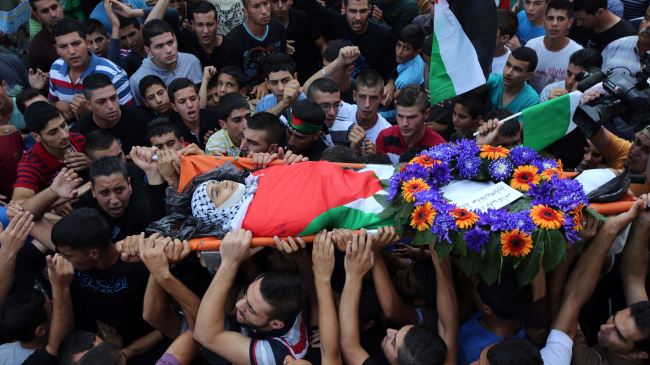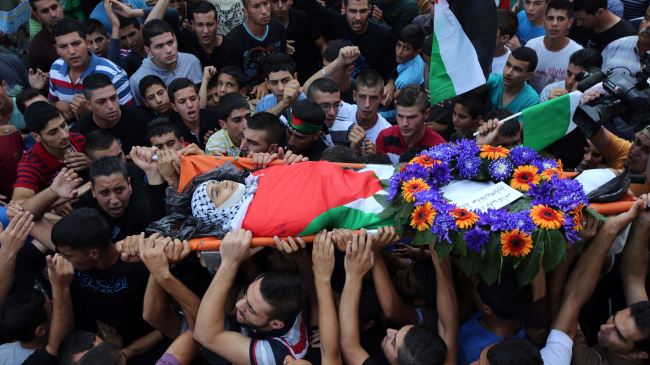 Thousands of Palestinians have attended the funeral of a 13-year-old teenager who was shot dead by Israeli soldiers in the occupied West Bank on Thursday.
The funeral procession was held in the village of Beit Laqiya after Friday prayers.
Mourners, waving Palestinian flags and holding pictures of the teen, shouted slogans to demand an end to Israel's murder of Palestinian children. Palestinians also said Israel should be held accountable for its ongoing "crimes."
Bahaa Samir Badir was killed after the Israeli forces raided Beit Laqiya village and opened fire on Palestinians on Thursday.
He was critically injured after being hit by a live bullet in the chest from close range. He succumbed to his wound shortly after the incident.
Following his death, clashes erupted between Palestinians and Israeli security forces at the scene.
Meanwhile, clashes also erupted between Palestinian protesters and Israeli forces in the city of Hebron, also known as al-Khalil, on Thursday after Israel detained a number of people in the city.
Israel's intensified crackdown on Palestinians comes as the Tel Aviv regime restricted access of Muslim worshippers to al-Aqsa mosque compound in East al-Quds (Jerusalem).
Nearly 400 people gathered at the entrance to the mosque compound on Tuesday to protest restrictions.
Al-Aqsa mosque is considered the third holiest shrine in Islam.