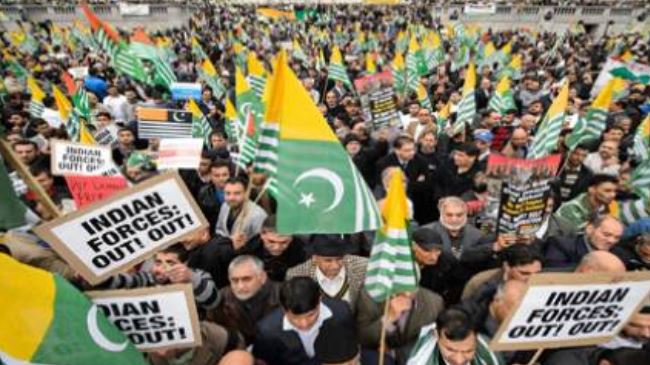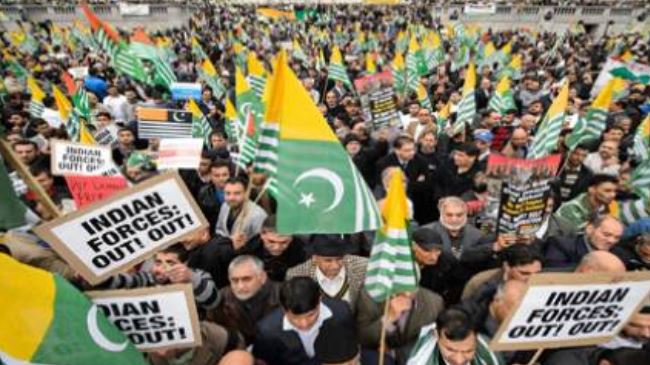 Thousands of people have called for Kashmir's right to self-determination in a rally dubbed "Million March" in London.
On Sunday, the people flooded the streets of the British capital to express solidarity with the people of Indian-controlled Kashmir.
The march was organized by the former prime minister of Azad Kashmir, Barrister Sultan Mehmood Chaudhry.
"We have gathered here to express solidarity with the people of Kashmir and to draw attention of the international community towards Kashmir issue," Chaudhry said.
Many people traveled from other British cities to partake in the event. Protesters carried placards bearing anti-India slogans and calls for freedom.
"This is about the right of self-determination of the Kashmiris and should not be used by political parties for their own ends," a protester said.
India and Pakistan each control a section of the Himalayan region.
In 1949, the two countries agreed at the UN to resolve the issue of the status of Kashmir through a free and impartial plebiscite. They, however, remain divided over the interpretation of the procedure in regard to the extent of demilitarization in the area.
Islamabad and New Delhi have fought two wars over Kashmir since their independence from British colonial rule in 1947. The archrivals lay claim to the whole region but each only controls its own section.
India and Pakistan agreed to a ceasefire along the Line of Control in 2003, and a year later launched talks aimed at brokering a regional peace.
The process was, however, suspended after over 160 people lost their lives in the 2008 Mumbai terrorist attacks, which New Delhi blamed on Pakistan-based militants.