Palestine
Thousands in Tel Aviv protest Netanyahu cabinet's 'ineptitude'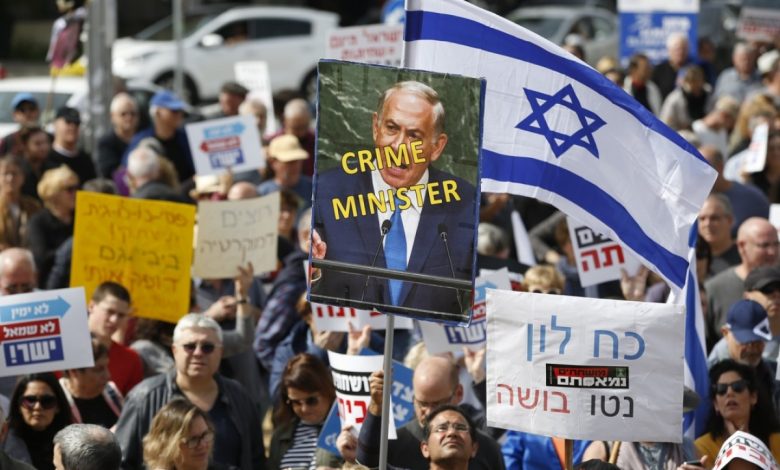 Thousands of protesters have poured into the streets of Tel Aviv to express their anger over what they call an "inept" official response to the economic hits they have taken during the coronavirus crisis.
In keeping with restrictions on public gatherings, police limited the number of people allowed into Tel Aviv's Rabin square for the rally as nearby streets filled with demonstrators wearing face masks.
Israeli media said thousands attended the rally. No official figure for the number of protesters was given.
Unemployment in Israel has soared to 21% since Prime Minister Benjamin Netanyahu's cabinet imposed partial lockdown in March.
Under the lockdown, the aid packages promised by the administration have been slow to come through, frustrating Israelis who fear they are on the verge of economic collapse.
Alarmed by a new spike in COVID-19 cases which surged after the economy began reopening, Prime Minister Netanyahu this week reimposed a series of restrictions in a bid to contain infections, shutting down a slew of businesses again.
In the past few weeks, protesters from across the political spectrum have taken to the streets with demands for speedier compensation from the coalition administration, which they see as overstaffed and ineffectual.