World News
Thousands march against government in Moldova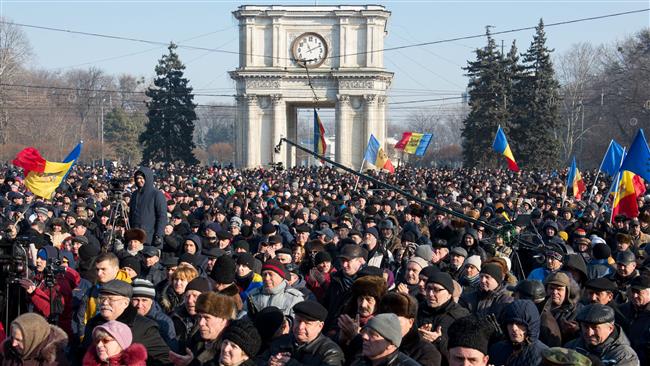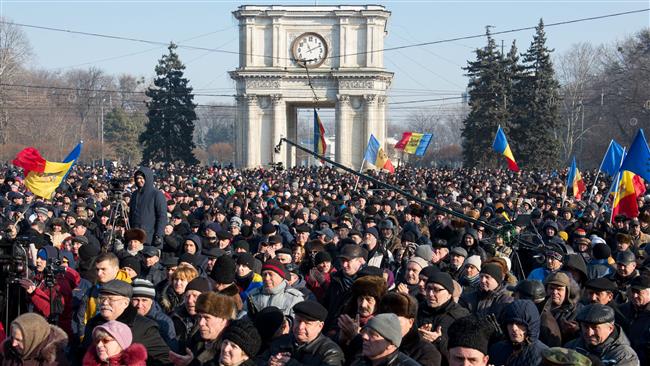 Thousands of protesters in the Eastern European country of Moldova have poured onto the streets of the capital, calling for the resignation of the government and the holding of snap elections.
On Sunday, some 7,000 people staged a demonstration against the Moldovan government in the country's capital of Chisinau despite heavy police presence.
Organized by the pro-European Dignity and Truth Party, protesters accused Moldova's government of being under the influence of a politically-connected business class that dictates policy.
They demanded that the government step down and pave the way for an early presidential election. The Moldovan parliament has already scheduled a presidential election for October 30.
Moldova has been locked in political turmoil since up to USD 1.5 billion went missing from three banks prior to the 2014 parliamentary elections.
It sparked weeks of anti-government rallies, with Moldovan citizens demanding an investigation and a crackdown on endemic corruption.
On October 29 last year, the Moldovan parliament dismissed the country's previous government, led by Liberal Democrat leader Valeriu Strelet, amid corruption allegations.
Strelet's government was ousted by a no-confidence vote, and the country entered 2016 without a government.