World News
Thousands march in Los Angeles, demand immigration reform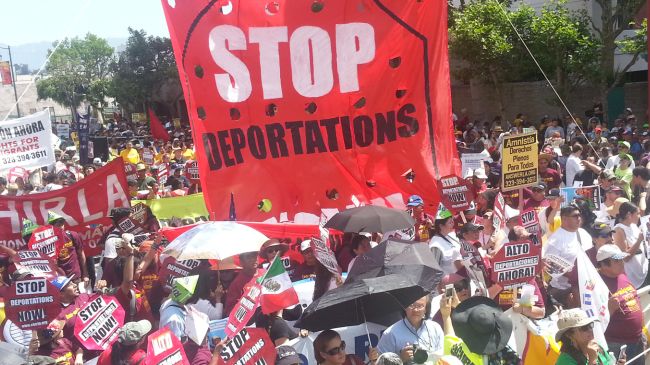 Thousands of people have rallied at several marches in Los Angeles as part of the annual May Day marches in support of immigrant rights.
"The message to President Obama and the Congress is we're not backing off," immigration rights supporter Maria Durazo said.
"We need to stop deportations, we need to change the immigrations laws so that millions of people have a chance, have the opportunity to get into the system and get a path to citizenship."
"The feeling is the hurt amongst all of us because so many of our people are not here anymore, they're not part of our community anymore but they're remembered," immigration rights supporter Neidi Dominguez said about the divided families as the result of deportations.
"There are empty chairs around our kitchen tables but there are also empty jobs."
This year's march was themed "Keeping Families Together," emphasizing the goal of ending deportations that split parents from their children.
The march has been picking steam over the years as more people begin to speak out against America's immigration policies.
Protesters are pushing for legislation under consideration by Congress that would overhaul laws and legalize many of the estimated 11 million undocumented immigrants living in the US.