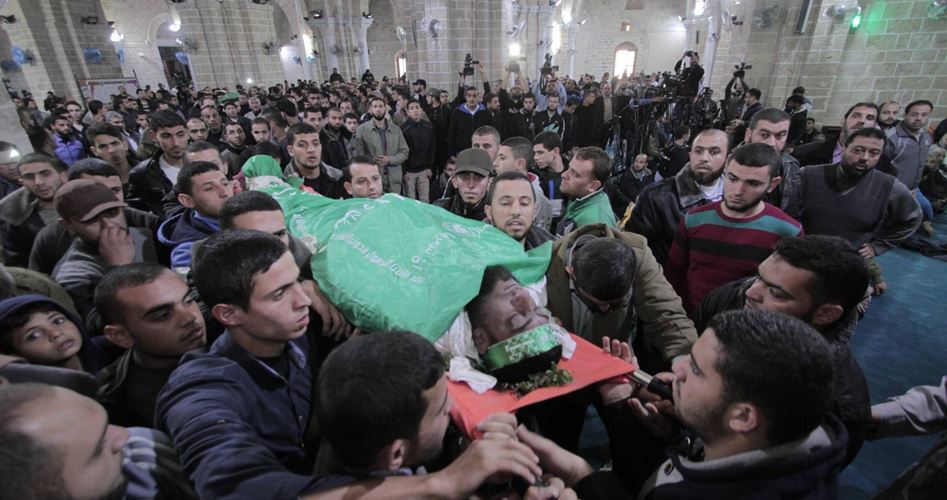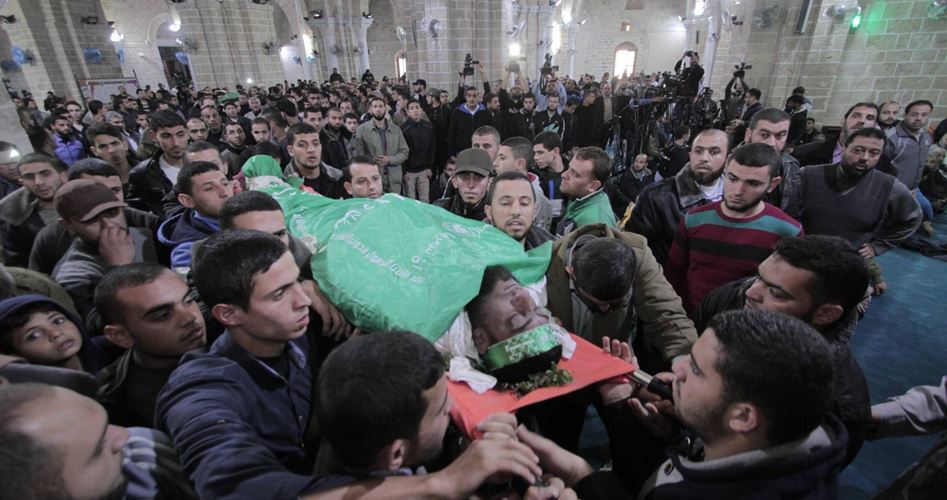 Thousands of Palestinians marched in the funeral of Ismail Shamali and Rami Ar'eer, members of the Qassam Brigades, the armed wing of Hamas, in Gaza on Thursday. They martyred in a tunnel collapse last night.
The funeral started from the Shifa hospital and proceeded to their families' homes in Shijaiya suburb.
Ismail Shamali, 27, and Rami Ar'eer, 28, died after a tunnel made for resistance purposes collapsed over their heads in northern Gaza.
Many Hamas Movement officials including Khalil al-Haya, Fathi Hammad and Ahmed Bahar participated in the funeral
Fathi Hammad said during the funeral, "Al-Qassam preparations never stopped and they are stronger than before."
"Hamas is determined to proceed along the path of resistance in spite of the siege", Hammad underscored.
"Hamas in its 29th anniversary made new sacrifices and renewed its promises to free Palestine," Hammad stated while stressing the continuous efforts exerted to achieve the rights of the Palestinian poeple.
For his part, Ahmed Bahar, pointed out that Hamas Movement will always be loyal to the resistance option since it is the only way to freedom.
"We are proud of these martyrs and on Hamas' 29th anniversary we say to the world that we will not forsake the rights of the Palestinian people," he affirmed.