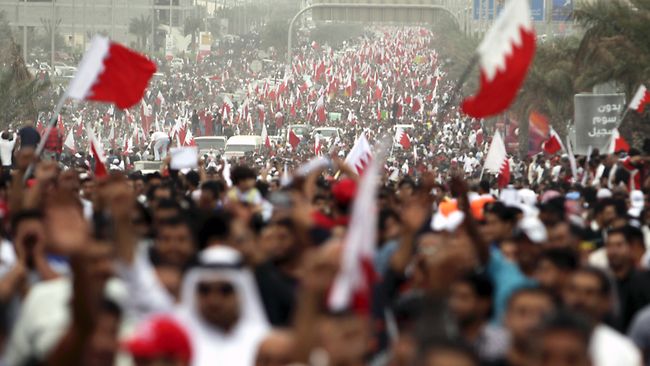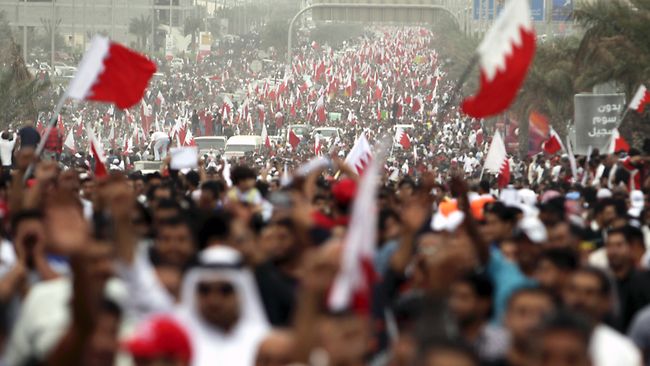 Tens of thousands of Bahraini people have taken to the streets near the capital Manama in a fresh protest rally against the decades-long rule of the Al Khalifa royal family.
The protest took place on Friday in the Shiite village of Jad Fahs where anti-regime protesters chanted slogans against the "dictatorship."
The protesters also demanded "democratic changes" in the Persian Gulf kingdom.
The protest came a day after a bomb blast rocked a Shia Muslim village near Manama, injuring at least four policemen.
According to a statement released by the country's Interior Ministry on Friday, the explosion took place on Thursday night in the village of Sahla, about 8.5 kilometers (5 miles) west of Manama.
Describing the blast as 'an act of terror', the statement also added that an investigation had been launched into the attack.
No group has claimed responsibility for the bombing.
On August 17, five Bahraini police officers were wounded in a homemade bomb explosion in the Persian Gulf country.
According to Interior Ministry, the attack was carried out in al-Diar area on the island of Muharraq, northeast of the capital.
Bahrainis have been staging demonstrations since mid-February 2011, demanding political reform and a constitutional monarchy. However, the demand changed to an outright call for the ouster of the ruling Al Khalifa regime following its brutal crackdown on popular protests.
Scores have been killed, many of them under torture while in custody, and thousands more detained since the popular uprising began.
Protesters say they will continue holding anti-regime demonstrations until their demand for the establishment of a democratically-elected government and an end to rights violations are met.