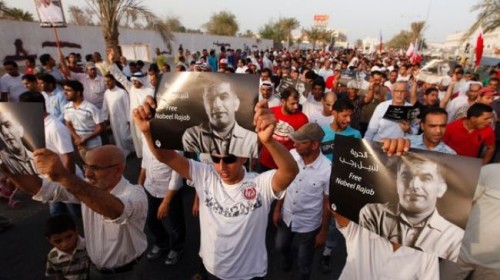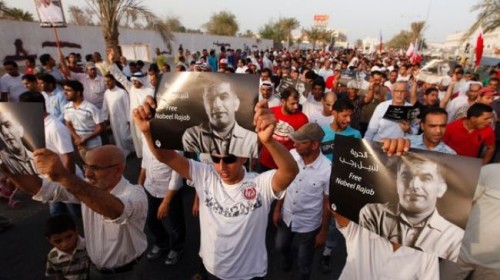 Tens of thousands of Bahraini protesters have rallied near the capital, Manama, to demand the release of jailed activists.
The anti-regime demonstration, dubbed "Freedom and Democracy," was held near a motorway connecting villages with the capital on Friday, AFP reported.
Witnesses say the demonstrators waved Bahraini flags and pictures of jailed opposition activists, including human rights activist Nabeel Rajab, who is sentenced to three years in prison for participating in anti-regime protests.
"We do not forget the prisoners!" the demonstrators chanted.
Bahrainis have been holding frequent demonstrations in support of political prisoners since hundreds of opposition activists were arrested as part of Manama crackdown on protests last year.
On Sunday, Bahrainis took to the streets in Sitra and Sanabis to demand the release of political prisoners.
The tiny Persian Gulf island state, which is home to the Great Satan US Navy's Fifth Fleet, has been the scene of anti-regime protests since February last year and scores of people have been killed and hundreds more injured in the Zionist Puppet Saudi-backed crackdown.
The protesters say they will continue their protests until their demand for the establishment of a democratically elected government is met.