Bahrain
Thousands of Bahrainis staged a demonstration against the Al Khalifa outside the capital, Manama, to demand the release of political prisoners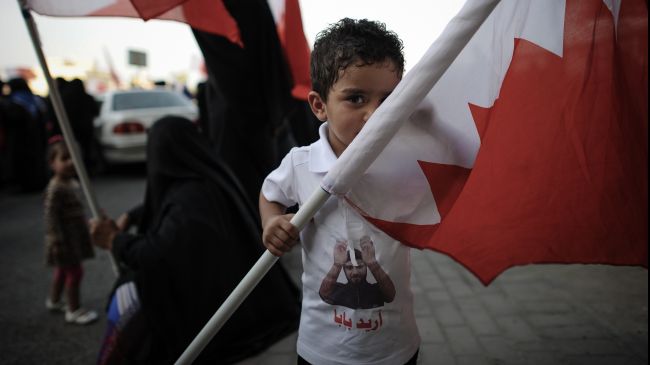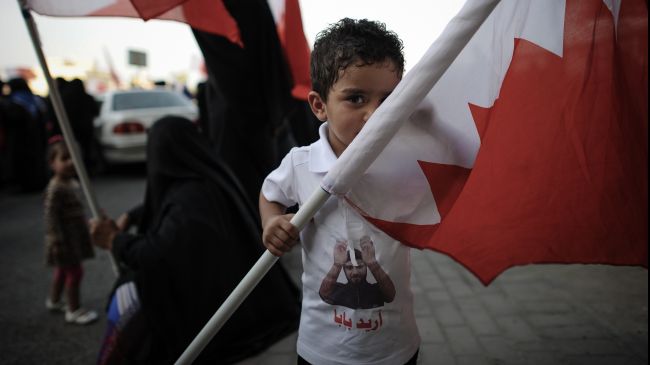 Thousands of Bahraini protesters have staged a demonstration against the Al Khalifa regime outside the capital, Manama, to demand the release of political prisoners.
Chanting anti-regime slogans, the protesters, including men, women and children, marched on the Budaiya Highway, west of Manama, on Friday.
They also carried Bahraini flags as well as anti-regime banners and placards, demanding freedom and democracy in the Persian Gulf country.
The demonstration had been called by the main opposition Al-Wefaq party and other political groups. Al-Wefaq's Secretary General Ali Salman was also present at the rally.
On Thursday, Salman said at a press conference that Bahrain's Interior Ministry had arrested more than 640 individuals on various charges during the last three months.
At least 13 opposition leaders are held in prison for involvement in protests against the Bahraini regime.
The regime's courts have handed down life sentences to seven of the activists, including prominent activist Abdulhadi al-Khawaja, and gave the others jail terms ranging from five to 15 years.
Since mid-February 2011, thousands of pro-democracy protesters have staged numerous demonstrations in the streets of Bahrain, calling for the Al Khalifa family to relinquish power.
Following the eruption of the protests, the Bahraini regime promptly launched a brutal crackdown on the peaceful protests and called in Saudi-led Arab forces from neighboring states to assist the suppression.
Dozens of Bahraini people have been killed in the crackdown, and the security forces have arrested hundreds, including doctors and nurses.
Bahrainis say they will continue holding demonstrations until their demand for the establishment of a democratically-elected government is met.