World News
Thousands of demonstrators took to the streets of the Haitian capital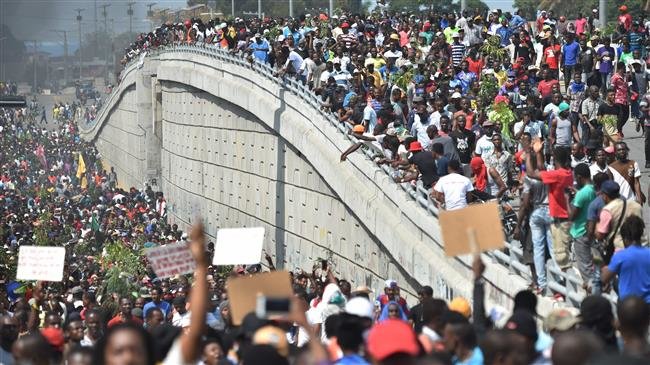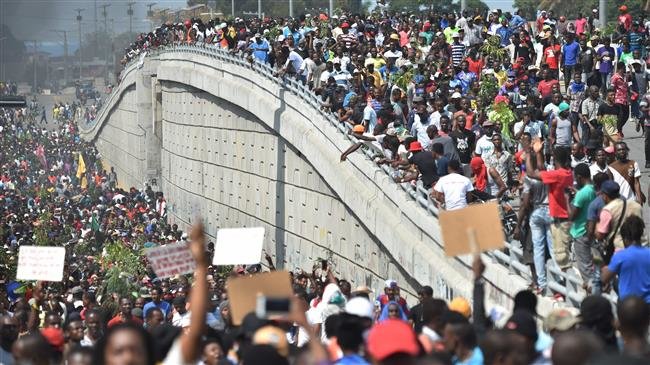 Thousands of demonstrators took to the streets of the Haitian capital on Thursday, February 07, demanding the ouster of President Jovenel Moise amid months of protests.
Demonstrators want Moise to resign for not investigating allegations of corruption in the previous government over Petrocaribe, a Venezuelan subsidised energy programme. Thousands of protesters marched, chanted and held banners in the streets of Port-au-Prince saying "Where is the Petrocaribe money?"
Protesters lit car tires in the middle of the streets while police in riot gear were seen firing tear gas canisters.
At the backdrop of the protests is a local economy that is stagnating, a falling currency and soaring inflation. "The people can't take it any longer. We have spoken to the president but he doesn't understand. There's inflation, the price of the dollar is going up. We can't stay in this situation. We have decided to see it through to the end. There will surely be a revolution in the country", a protester said.
Opposition leader Moise Jean Charles said that protests will continue in the coming days until President Moise resigns. Moise has repeatedly said he will not resign.
According to reports, at least ten people have died in recent demonstrations in Haiti.
(Source: Agencies)