Europe
Thousands of employees occupy Bank of Cyprus headquarters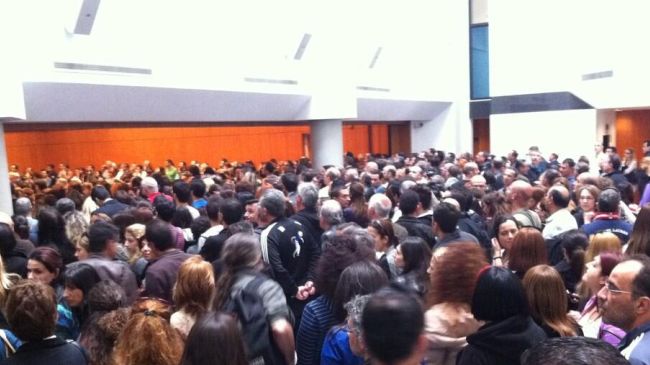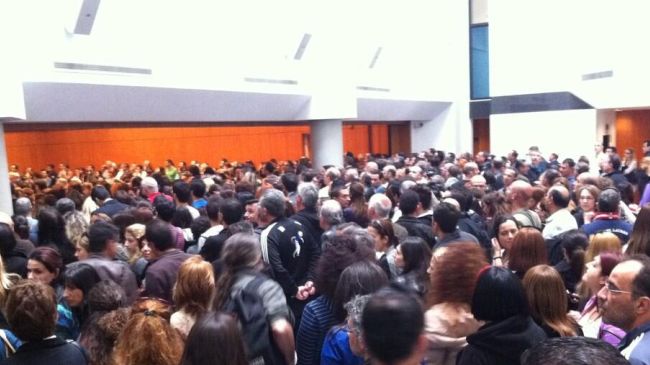 Thousands of employees of the Bank of Cyprus have occupied Nicosia headquarters to protest at a restructuring deal within the EU bailout, fearing that the merger could result in job cuts.
The Tuesday demonstration came after the country's largest commercial bank announced plans to take over Laiki Bank, the island's second largest bank also known as Cyprus Popular Bank.
"If their only goal right from the start was to destroy the banking sector of Cyprus then it looks like they found the way. After Popular Bank it will be us and even worse after that," said Bank of Cyprus employee Panicos Stelaianou.
This comes as the leaders of the Bank of Cyprus have reportedly provided little information about the bailout or the restructuring, leaving employees confused about their future.
On the same day, Chairman of the Bank of Cyprus, Andreas Artemis, and four other board members resigned, complaining that the government has failed to tell the bank it was appointing an administrator to oversee the bank's restructuring.
Nicosia secured a 10-billion-euro (USD-13-billion) bailout deal on Monday, March 25, from the European Union (EU), the European Central Bank (ECB) and the International Monetary Fund (IMF), which included a tax of up to 40 percent on deposits of over 100,000 euros in the country's two biggest banks.
As a part of the bailout deal, President Nicos Anastasiades shut down Cyprus Popular Bank, which resulted in heavy losses on uninsured depositors, many of them Russian.
Russian citizens hold as much as 20 billion euros (USD 26 billion) in Cypriot banks.
Russian Prime Minister Dmitry Medvedev strongly condemned the bailout deal, saying the agreement is tantamount to theft.