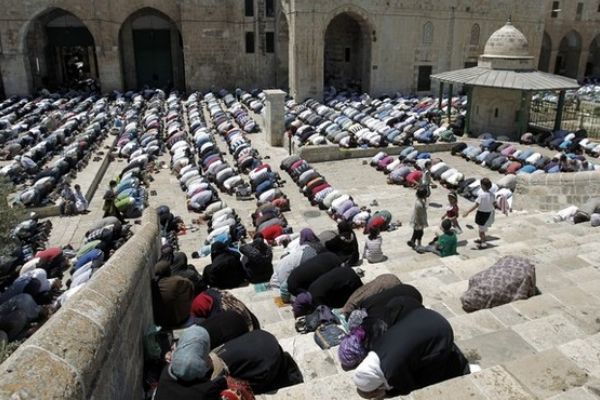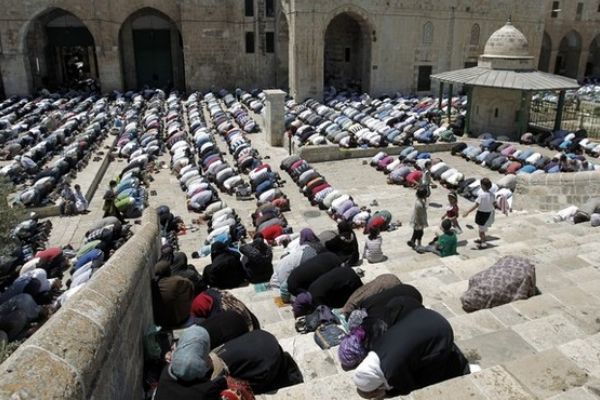 Thousands of Palestinians have entered al-Quds (Jerusalem) to mark the international al-Quds Day despite restrictions put in place by Israeli regime.
Thousands of Israeli soldiers were deployed to the city on the last Friday of holy month of Ramadan as Muslims around the world took to the streets to express their solidarity with the Palestinian people and condemn the continuous Zionist occupation of Palestinian lands.
Tel Aviv has imposed an age restriction on men and only those over forty and under twelve are allowed to cross from the West Bank into the city to attend Friday Prayers at Islam's third holiest shrine, Al-Aqsa mosque, and many Palestinians were forced to turn back.
Palestinians describe the ban as an act of collective punishment, stating that access to holy sites should be guaranteed, especially during religious ceremonies.
Muslims in Iran, Bahrain, Saudi Arabia, Afghanistan, Yemen, Pakistan and several other countries marked al-Quds Day on Friday with anti-Israeli demonstrations.
In 1979, Imam Khomeini, the late founder of the Islamic Republic, designated the last Friday of the lunar month of Ramadan as the International Quds Day, during which Muslims across the world hold rallies to show their solidarity with Palestinians.