Palestine
Thousands of students join Qur'an camps at Gaza Mosques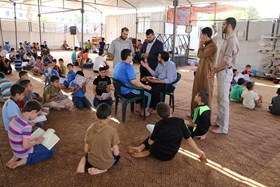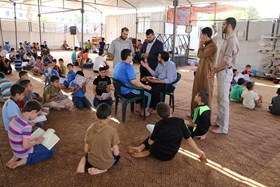 The house of Qur'an and Sunnah on Wednesday launched the seventh camps of Taj al-Waqar (the crown of dignity) at all Gaza Mosques to teach the holy book and the Prophetic traditions.
Director of the house Mahmoud Khas toured the mosque camps in al-Zeitoun area and listened to Qur'anic recitals by some students.
About 30,000 male and female students joined the camps, which will include soon programs for the deaf and blind people.