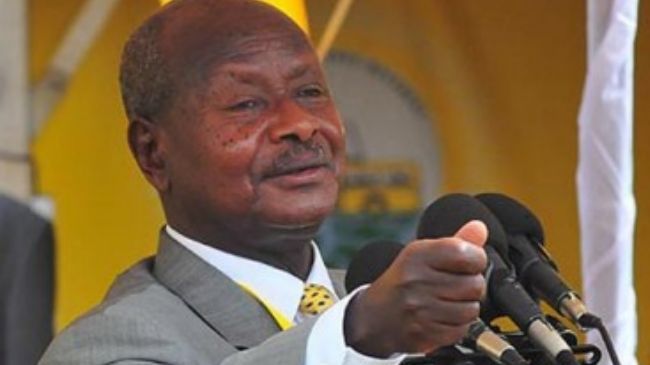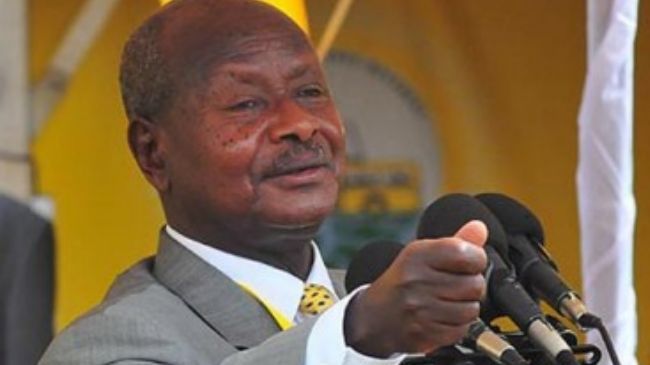 Thousands of Ugandans have rallied across the African country to show solidarity with President Yoweri Museveni and protest at a power struggle, Press TV reports.
The demonstrations come days after Museveni sacked his premier, Amama Mbabazi, who has been his close ally for over thirty years.
According to the report, Ugandans have been questioning the friction between Museveni and now his ex-premier, Mbabazi, for over a month.
The demonstrations were aimed at thanking Museveni for sacking the country's premier and expressing support for the president in the face of an anticipated challenge from his former ally.
"He has done wonderful things for us. He brought peace; he gave us a wonderful life," one of the demonstrators said, thanking Museveni.
Ruling party supporters across the country have been concerned about what they call an attempt by the ex-premier to build his powerbase ahead of presidential election in the country in 2016.
In an address to tens of thousands of his supporters, Museveni assured the people that he will protect the country and ensure its stability.
"My fellow Ugandans, there is nobody to dare to cause instability in the country as long as I am president and I am happy you all understand this," the Ugandan president said.
Mbabazi has denied having plans to contest in the 2016 vote, but maintains that harboring presidential ambitions is not a crime.
Museveni's supporters are concerned that by running for president, Mbabazi could split the ruling party vote and give opposition parties an upper hand in the election.