Yemen
Thousands of Yemenis celebrate victory of their revolution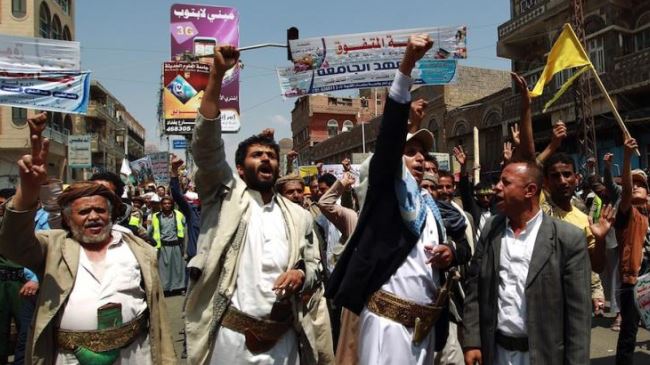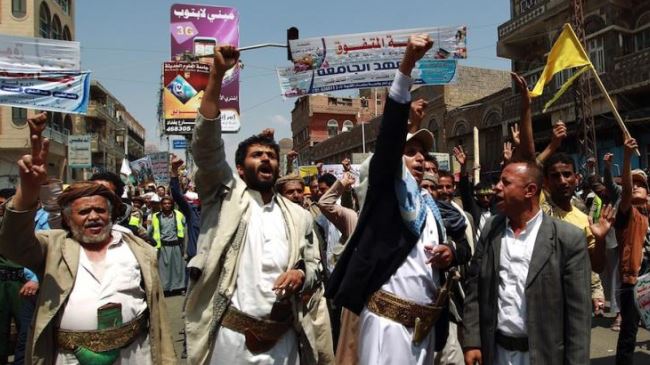 Tens of thousands of people have staged a rally in the Yemeni capital, Sana'a, to celebrate the victory of the country's revolution, which was spearheaded by Ansarullah fighters, Press TV reports.
The rally took place following Friday Prayers in the capital and came days after Yemeni government and the revolutionary forces signed an agreement on the formation of a new cabinet.
The revolutionaries have hailed the agreement as a great achievement. They hope that the deal would finally put an end to their grievances.
The deal was signed on Sunday by a delegation from the Ansarullah movement and government representatives in the presence of Jamal Benomar, a UN envoy in Yemen, and Yemeni President Abd Rabbuh Mansur Hadi at the presidential palace in the capital.
According to Yemeni officials, 340 people were killed in week-long clashes between Ansarullah fighters of the Shia Houthi movement and Salafist militants backed by Major General Ali Mohsen al-Ahmar, who is former dictator Ali Abdullah Saleh's half-brother.
Ansarullah fighters have been staging demonstrations in the capital for more than a month, demanding the formation of a new government.
Ansarullah fighters are affiliated to Yemen's Shia Houthi movement, which draws its name from the tribe of its founding leader, Hussein Badreddin al-Houthi.
The Ansarullah movement played a key role in the popular revolution that forced the ex-dictator to step down.