Palestine
Thousands partake in Palestine Marathon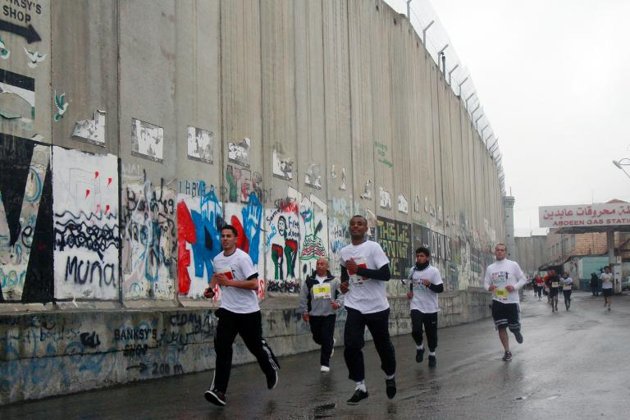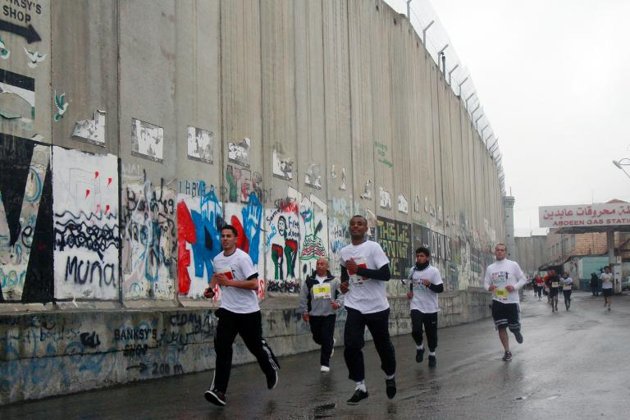 Palestinians and foreign runners have taken part in the Palestine Marathon in the occupied West Bank, Press TV reports.
The annual race is organized to highlight severe restrictions of movement caused by the Israeli separation wall and hundreds of checkpoints.
The second Palestine Marathon took place in the city of Bethlehem on Friday with participation of over 3,000 runners.
The course of the 42-kilometer marathon began from Manger Square outside the church of nativity, went through al-Aida and Dheisha refugee camps, across the so-called apartheid Israeli wall finally ended in Manger Square where the winners celebrated their victory.
This year's marathon was titled "The right to movement."
In addition to constructing the separation wall, Israel has created hundreds of permanent roadblocks and checkpoints across the West Bank, violating the Palestinians' rights to transportation.
Palestinians have long been complaining that they are being abused and humiliated by Israeli soldiers when going through the checkpoints.
"The important thing is that everyone has a right, freedom to run and to walk to move around to even go to different places," American runner Ashley Brown told Press TV.
Other participants and solidarity activists also said they had joined the marathon to highlight other issues faced by Palestinians living under occupation.
One participant, dressed in plastic chains, told Press TV that she participated in the race to highlight the issue of Palestinian prisoners in Israeli jails.
Palestinian Olympic runner Nader Masri, who lives in the Gaza Strip, and 30 other runners have been barred by Israel from travelling to Bethlehem to take part in the race.