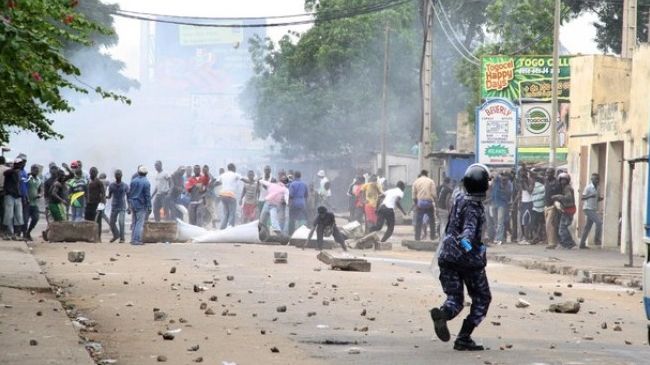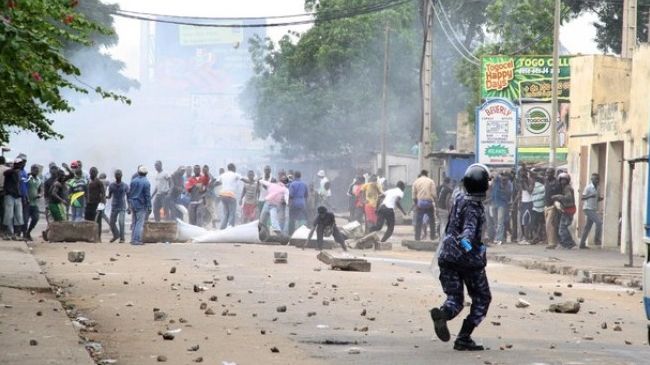 Thousands of opposition activists have held a demonstration in the Togolese capital, Lome, to protest against President Faure Gnassingbe's government.
The demonstration started in Lome's Be Kpota neighborhood and ended peacefully near a city beach on Saturday.
However, the opposition coalition Let's Save Togo said over 100 protesters were wounded and 125 others were detained during similar demonstrations on Tuesday and Wednesday, when security forces fired tear gas canisters to disperse the crowd.
In response, the demonstrators threw rocks at the security forces and burnt tires.
Protesters have been campaigning for a delay in parliamentary elections to allow reforms to first take place in the West African nation.
Pedro Amuzu, a member of Let's Save Togo said, "Through this march, we want to show the illegitimate authorities that we no longer respect the law."
Amuzu denounced what he called a "permanent takeover by force" in the country.
The opposition has launched a campaign of civil disobedience against the government and announced plans to hold further rallies followed by sit-ins at the Independence Square in Lome next week.
Opposition coalition official Raphael Kpande-Adzare said the sit-ins are scheduled to be held from August 28 to 31.
On Thursday, Let's Save Togo's coordinator Zeus Ajavon called on the government to resign, and he urged the Togolese people to "disobey and organize."