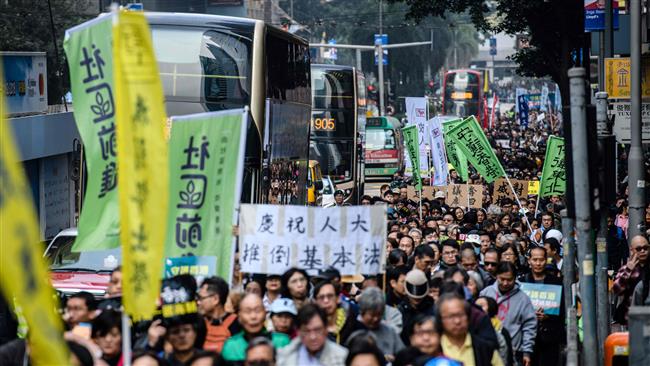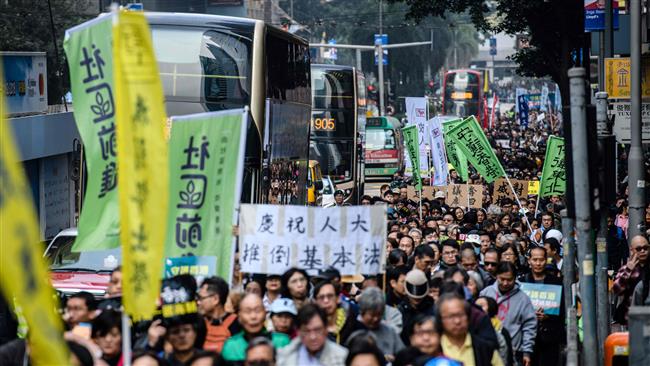 Thousands of people have taken to the streets in Hong Kong on New Year's Day to protest what they called China's interference in the region's affairs and the erosion of its autonomy.
An estimated 10,000 protesters on Monday peacefully marched to the region's government headquarters as part of an annual New Year's Day pro-justice rally, expressing concern over Hong Kong's future.
Holding banners that read "Protect Hong Kong," the demonstrators, who included many middle-aged and elderly citizens.