Palestine
Three civilians wounded in renewed Israeli aerial aggression against Gaza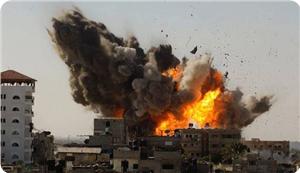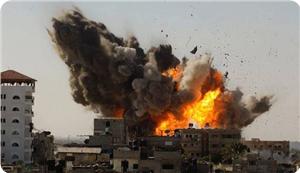 Three Palestinian civilians suffered injuries at dawn Sunday in a renewed wave of Israeli aerial attacks on different areas of the Gaza Strip.
The Palestinian information center (PIC) reporter in Gaza said that Abu Jarad security site to the south of Gaza city sustained considerable material damage following an Israeli airstrike.
Meanwhile, intensive Israeli military moves in the eastern border area of Deir Al-Balah district was also reported.
Israeli warplanes also targeted three resistance sites in Khan Younis district, two of them belonging to Al-Qassam Brigades of Hamas and Al-Quds Brigades of Islamic Jihad.
The PIC reporter said that a child suffered slight injuries in the Israeli air raid that targeted Al-Ahrar site in the west of Khan Younis district.
In Rafah area, some Palestinian homes sustained damage when the Israeli occupation army waged five air raids that targeted resistance sites and empty lands.
Two more airstrikes targeted a resistance site belonging to Al-Qassam Brigades to the north of Nuseirat refugee camp in central Gaza and another site near Al-Nour area in the south of Gaza city.
In a later air raid, a 14-year-old child girl and a man in his mid-forties suffered injuries when an Israeli warplane bombed a populated area near Al-Farouq Mosque in Azzeitoun neighborhood to the southeast of Gaza City.