World News
Three Houthis martyred on the way to celebrate Ghadir Day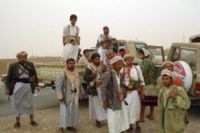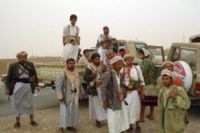 Three members of the Houthiclan were killed on Wednesday and three others injured in an ambush by unknown gunmen while they were heading to Ibb governorate to take part in Ghadir Day festival, an official said.
According to Ali az-Zalm, the deputy governor of Ibb, the festival was organized by Houthi supporters in the al-Aras village of Yareem district.
The Houthis celebrated Ghadir Day across the country, including in areas that the celebration of this historic even was banned during the reign of former President Ali Abdulla Saleh.
Ali al-Bukhaiti, the spokesman for the Houthis at the National Dialogue Conference, said ceremonies began Tuesday evening with jubilant crowds in Sa'ada governorate, the epicenter of the Houthis, as fireworks were set off.
Houthi affiliates in other cities reportedly celebrated this occasion indoors. Last year for the first time, Houthis celebrated Ghadir Day in the capital city in a heavily fortified hall.
Each year on the 18thof Zil-Hijjaon the Islamic calendar, followers of the School of Prophet Mohammad's (SAWA) Ahl al-Bayt, including the Houthis celebrate Eid al-Ghadir, the day the Prophet, on the express commandment of God Almighty proclaimed Imam Ali (AS) as vicegerent, while returning from his Farewell Hajj pilgrimage.