India
Three Indian soldiers killed, 9 wounded in disputed Kashmir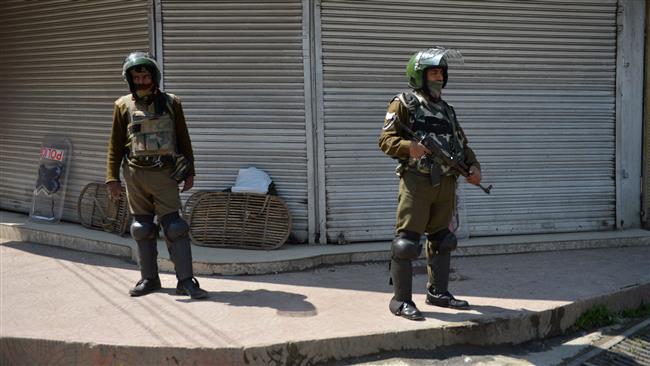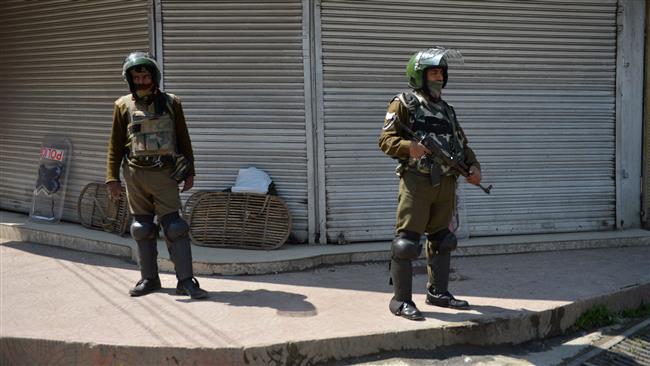 At least three Indian soldiers have been killed and nine others injured in a shooting attack by armed men against a convoy of paramilitary forces in Indian-controlled Kashmir.
Military officials said the gunmen staged an ambush on a 23-vehicle convoy of the Border Security Force (BSF) as it was traveling along a road in the town of Bijbehara, located some 45 kilometers (27 miles) south of Kashmir's main city of Srinagar, on Friday afternoon.
The assailants opened fire on the paramilitary troopers as they were returning to duty from leave, the officials said.
The militants were reportedly hiding inside a government hospital building. They hijacked a car and managed to flee the scene after the fatal shooting.
Two soldiers died on the spot, while the third succumbed to his injuries on the way to hospital.
Security forces have launched an operation to hunt down the assailants.
Pro-independence Hizb-ul-Mujahideen group later claimed responsibility for the attack.
On May 23, unidentified men armed with assault rifles and riding motorcycles sprayed a group of police officers with bullets in the Zadibal district of Srinagar, killing two officers on the spot.
Separately, gunmen shot and injured a police constable in the Tengpora district of Srinagar, before escaping with his gun. The officer later succumbed to his wounds at the hospital.
Kashmir has been the scene of violent clashes in recent years. Indian troops are in constant clashes with militants seeking independence from New Delhi.
Indian government forces have responded by imposing curfews and restrictions on the movement of the people.
India has also deployed large contingents of police and paramilitary troops to most parts of Srinagar and several other major towns to prevent street demonstrations.
The Himalayan region lies at the heart of more than 69 years of hostility between India and Pakistan. Both neighbors claim the region in full but have partial control over it. India controls two thirds of Kashmir while the remaining one third is under Pakistani rule.
The neighbors agreed on a ceasefire in 2003, and launched a peace process the following year. Since then, there have been sporadic clashes, with both sides accusing the other of violating the ceasefire.
Thousands of people have been killed in the violence in Kashmir over the past two decades.