Three killed in bomb blast near Shia mosque in Sana'a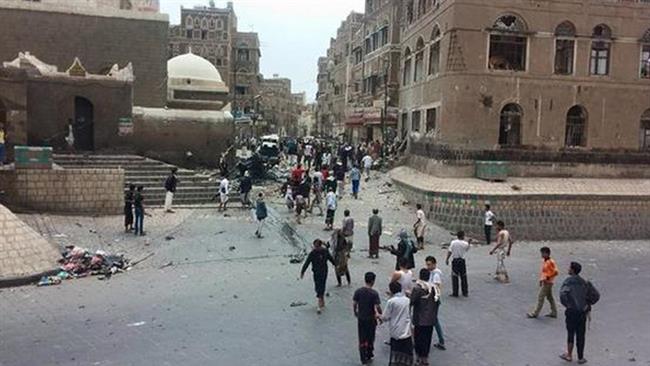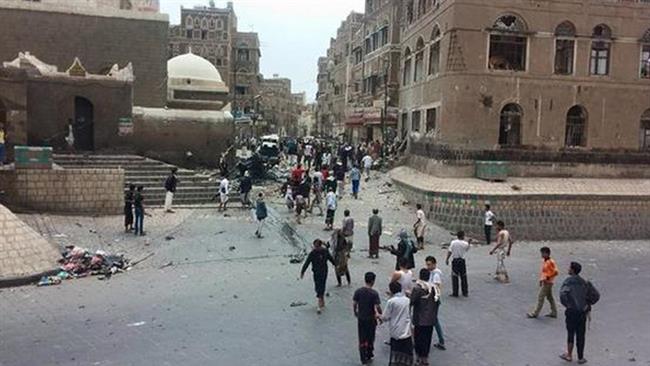 A car bomb has exploded near a Shia mosque in the Yemeni capital, Sana'a, killing three people and injuring seven others, reports say.
According to Yemeni media, the blast took place on Saturday in the Old City of Sana'a, inflicting damage on Qubat al-Mahdi Mosque and nearby buildings.
The latest bombing comes days after several blasts targeted the political office of the Houthi Ansarullah movement as well as three mosques in Sana'a, killing at least 31 people.
The ISIL Takfiri terrorist group claimed responsibility for the June 17 deadly attacks, saying they have been carried out in "revenge" against Ansarullah fighters.
The attacks come as Saudi Arabia is also pushing ahead with a military onslaught against its impoverished southern neighbor with the declared objective of targeting the Ansarullah movement. The military campaign, however, has left a heavy civilian death toll.
Numerous reports also show that Saudi warplanes have airdropped weaponry to the areas under the terrorists' control.
The Saudi regime started its aggression against the impoverished Arab country on March 26 with an aim to undermine the Houthi Ansarullah movement and bring back to power Yemen's fugitive former president, Abd Rabbu Mansour Hadi.
In the most recent attacks, Saudi warplanes targeted two residential areas in Sa'ada Province. Earlier, four civilians were killed in bombardments in the same province. Fighter jets also pounded the international airport in the capital Sana'a twice.
Saudi warplanes further attacked Houthi Ansarullah fighters in the southern port city of Aden, with sources saying that 15 air raids rocked the northern, eastern and western approaches to Aden.
UN Human Rights spokesman Rupert Colville said on June 16 that at least 1,412 Yemeni civilians, including 210 women, had been killed and a further 3,423 injured since March 26.