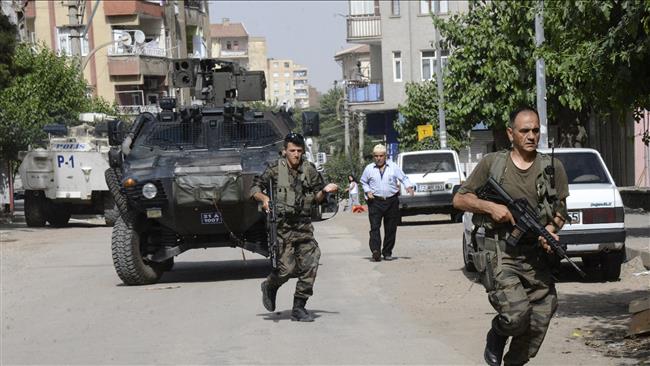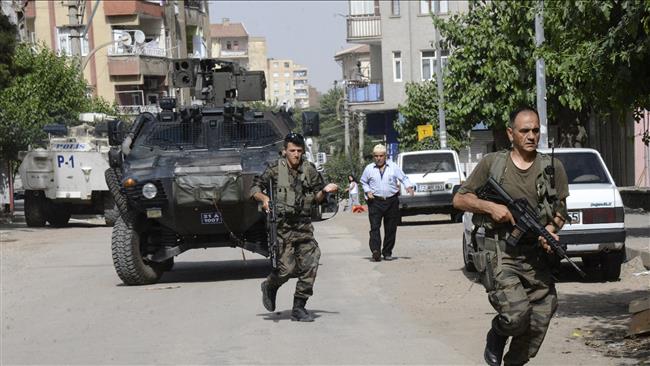 At least three people, including two policemen, have been killed and three others wounded in separate attacks carried out by suspected Kurdistan Workers' Party (PKK) terrorists in Turkey.
On Friday, two policemen were killed after suspected PKK fighters attacked a police station in the Pozanti district of Turkey's Adana Province.
Two of the fighters involved in the attack were killed when police returned fire.
A Turkish State Railways worker was also killed and another wounded in a similar attack on Thursday near the Sarikamis district of the eastern province of Kars, according to Kars governor Gunay Ozdemir.
At the time of the incident, a number of railway workers were repairing the railways damaged in an earlier bomb attack by PKK militants.
Two civilians were also injured after masked men attacked a security booth in the southeastern Turkish region of Diyarbakir's police department, located in Baglar district.
On July 30, a Turkish policeman and a civilian lost their lives in a shooting attack in Diyarbakir.
Reports said a PKK terrorist was also killed in a gunfight with Turkish forces in the southeastern region of Sirnak's Cizre town.
There has been a rise in attacks in Turkey after Ankara launched military strikes against purported ISIL targets inside Syria as well as PKK positions in northern Iraq.
Turkey started its campaign after 32 people were killed in a bomb attack on July 20 in the southwestern town of Suruc, blamed on ISIL, currently operating in neighboring Syria and Iraq.