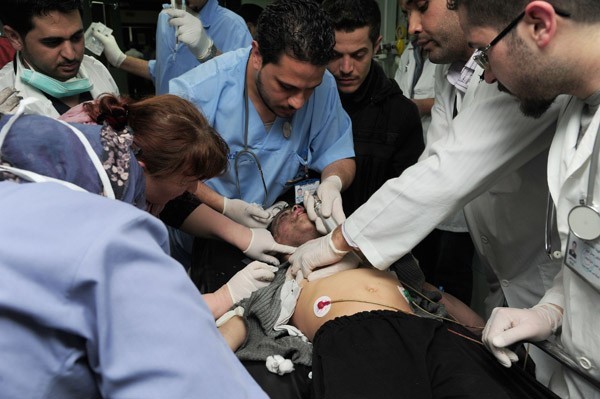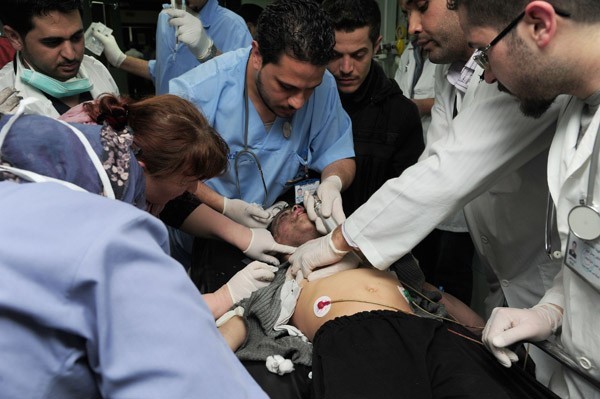 Terrorists on Wednesday targeted with mortar shells the residential area of al-Bikhtiyar in Damascus, claiming the lives of three people and leaving over 50 others injured, including children and women.
SANA reporter said two mortar shells fell near al-Aman Orphanage, while a third one fell at the entrance of al-Bikhtiyar Street.
The reporter pointed out that the terrorist attack also caused material damage to a number of shops and cars parked in the site.
A source at Damascus Hospital said that the bodies of three martyrs and 49 injured people arrived in the hospital, while four others were admitted to al-Muwasat Hospital.
A child was martyred and an instructor was injured at al-Aman Orphanage in a terrorist bombing which took place near the orphanage on December 26, 2011. Material damage was caused to the building and its equipment due to the blast.
In the same context, a mortar shell launched by terrorists fell on the Health Ministry parking lot in al-Abbasyin area, causing injuries among citizens and material damage.
An official source told SANA that three citizens were injured, in addition to material damage to a number of cars by this terrorist attack.