Syria
Three million Syrian kids missing school because of war: Report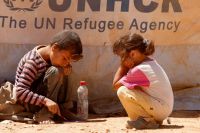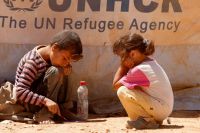 An international aid group says almost three million Syrian children are unable to attend school due to ongoing devastating war in the Middle Eastern country.
The Thursday report by the group called "Save the Children" said the present generation of Syrian students is being deprived of decent education due to the huge aftermath of the war in the country.
The UK-based group added that hundreds of thousands of Syrian kids are struggling to go back to school either in their own country or in other host nations.
Most of the Syrian refugees have taken shelter in neighboring countries, including Lebanon, Turkey, Iraq and Jordan.
Latest estimates show that around 3,500 Syrian schools or one-fifth of the country's educational buildings are either ruined or being used for military purposes.
The unique architecture of public schools in Syria and thick cement walls have made them a perfect place for militants to occupy and use them as hideouts to fight the Syrian army.
Syrian government sources say another problem is that many of the schools have been used as temporary shelters for the displaced Syrian families.
The government is introducing the double-shift system to accommodate millions of students into just thousands of schools.