World News
Three policeman, one civilian killed in raid on Kazakhstan police station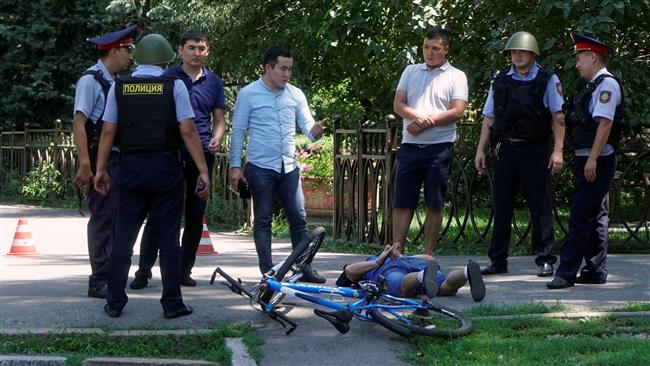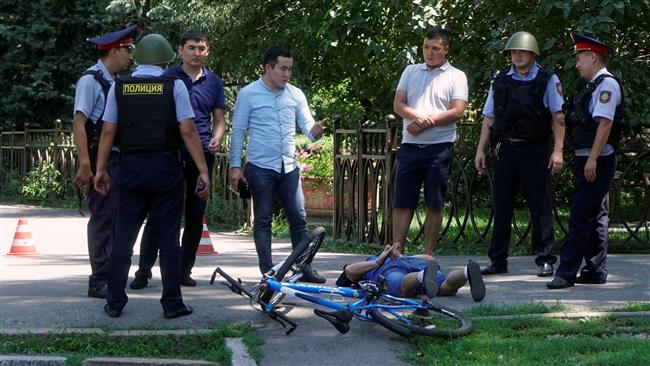 At least three Kazakh police officers and one civilian have lost their lives and several others sustained critical injuries in an armed attack by a group of unidentified gunmen against a police station in Kazakhstan's financial capital city of Almaty.
Witnesses said they saw a man clad in black running onto a street, wielding a machine gun, and shooting in the direction of the local police station on Monday morning. They added that the man was "trying to stop a police car, and then ran eastward."
Kazakh law enforcement forces have cordoned off several streets in downtown Almaty, and launched a counter-terrorism operation.
At least one attacker has been detained by police, while another is still at large.
Kazakhstan's National Security Committee said in a statement that it had raised the terror threat level to red after the attack.
Meanwhile, emergency services are looking for an alleged bomb at the Almaty-1 rail terminal. An unnamed security source said police sniffer dogs and their handlers were at work.
On June 5, at least 19 people lost their lives in an attack by unknown gunmen in the northwestern Kazakh city of Aktobe. Kazakh police spokesman Almas Sadubayev said the death toll included 13 assailants, three civilians and three National Guard servicemen. Eight gunmen were also detained.