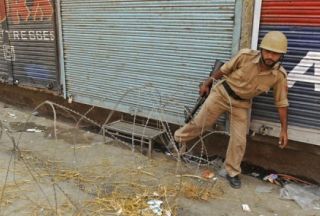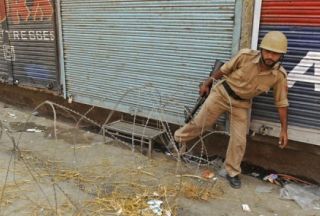 Indian security forces have again opened fire on pro-independence Kashmiri demonstrators killing at least three people, including a teenager.
Government forces fired on hundreds of stone-throwing protesters in Indian-administered Kashmir's summer capital of Srinagar on Tuesday.
The protestors took to the streets after the body of a teenager was pulled out of a drain. The drowning has been blamed on Indian forces.
The killing of at least eleven civilians in just over three weeks, including a nine-year old boy, has angered Kashmiris, triggering major anti-India protests across the Himalayan valley.
Nearly 500,000 Indian troops are stationed in the Kashmir valley, which has either been under curfew or shut down in the past few weeks.
Separatist leaders in Kashmir blame the Indian government, saying the security forces should be held accountable for such violations in Kashmir.
Amnesty International has recently urged New Delhi to probe the recent killings of Kashmiri demonstrators and avoid excessive use of force.
India and Pakistan both claim full control over Kashmir but rule the territory only in part. The dispute has led the two countries to fight two wars.
Tens of thousands of people have been killed in Kashmir since anger against the Indian rule turned into rebellion back in 1989.