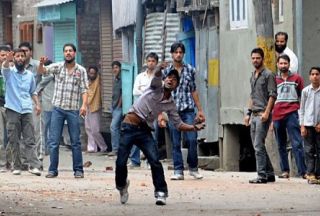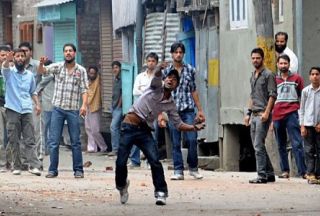 Deadly clashes between protesters and security forces in Indian-controlled Kashmir have killed at least three people in the Himalayan territory.
The protests took place in the town of Anantnag, 55 km (35 miles) south of Kashmir's capital, Srinagar on Tuesday.
Police opened fire on demonstrators, killing at least three people and wounding three others. Two of those injured are reported to be in critical condition.
The demonstrators were protesting the killing of civilians by Indian troops over the past weeks.
At least six Kashmiri protesters are reported to have been killed by Indian forces over the past three days.
Indian-administered Kashmir has been the scene of street protests since June 11, when a teenage student was fatally hit by a tear gas shell fired by police during a demonstration in Srinagar.
New Delhi and Islamabad claim full control over Muslim-majority Kashmir but rule the territory only in part. The dispute has led the two countries to fight two wars.
Tens of thousands of people have been killed in Kashmir since anger against the Indian rule turned into rebellion back in 1989.