Pakistan
Three schools blown up in NW Pakistan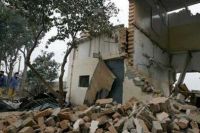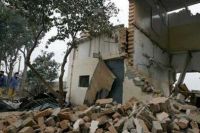 Unknown miscreants blew three primary schools in north western Pakistan on Thursday.
Police said militants had blown up a girls' primary school in the Saro Kalley area in Charsadda.
According to IRNA, the militants had planted explosives at the school and blew it up in the wee hours of Thursday.
In the bordering Mohmand Agency two schools were also blown up in the Drwazgai area.
One was a girls' primary school while the other one was for boys.
The political administration officials said that both the schools were built on the land of a retired Khasadar Force major Raees Khan.
No loss of life was reported in the assault on the schools.
Station house officer of Saro police station Kausar Khan told media that the school building was damaged as a result of the blast.
He said that a basic health unit was also destroyed in the same area, its five rooms and boundary wall were completely destroyed.