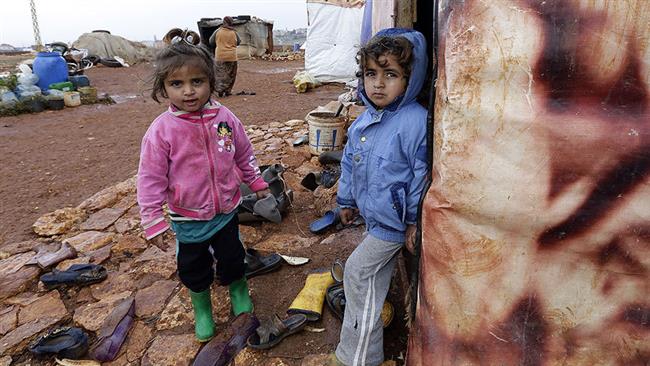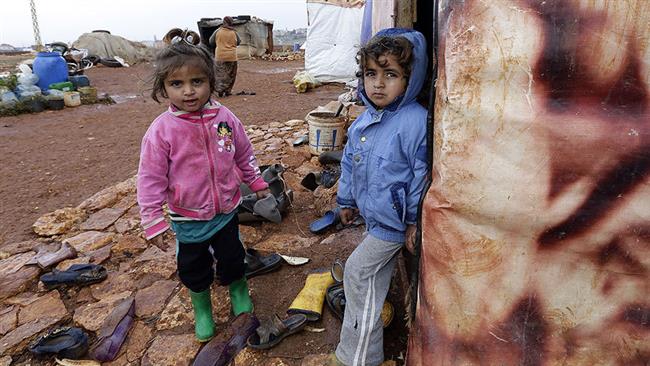 Three Syrian refugee children have been burnt to death after a fire raged through their makeshift wooden hut in northern Lebanon.
The victims – two sisters and their cousin – died in the hut built a year ago atop a building in the northern Bhannine region, a security official said.
"The parents had gone out to work and buy things and the children were alone," the official said, asking for anonymity.
"There was a gas leak and the flames devoured the hut" he said, adding, "The little bodies were charred and there was nothing of the place left."
According to the source, one of the children was only two-and-a-half years old. He had no details on the age of the other two.
More than 1.1 million Syrians have escaped the foreign-backed war in their country to take refuge in Lebanon. They mainly live in miserable conditions in makeshift tents, huts and unfinished buildings,
The United Nations has declared that Syrians have surpassed Afghans as the second-largest refugee population after Palestinians, fleeing to over 100 countries.
Syria has been gripped by deadly violence since 2011. The Western powers and their regional allies – especially Qatar, Saudi Arabia and Turkey – are reportedly supporting the militants operating in the country.