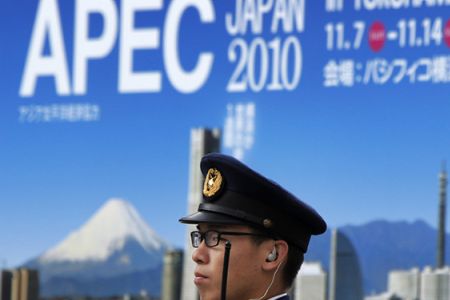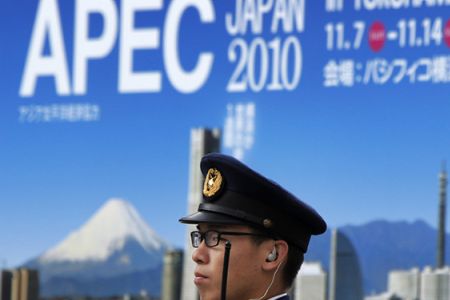 Japan has established tight security by stationing police forces around the port city of Yokohama, ahead of the Asia-Pacific Economic Cooperation (APEC) summit.
Deployment of some 21,000 police officers in Yokohama, south of Tokyo, is intended to ward off the threat of any protests against the APEC 2010 summit, AFP reported.
The two-day summit will be kicked off on Saturday and a number of issues, including regional integration and ways to boost trade and shore up economic growth, are expected to be discussed.
Meanwhile, ahead of the weekend summit, at a two-day ministerial meeting that ended on Friday in Yokohama, ministers from APEC member economies reviewed the current state of affairs in the Asia-Pacific region.
The ministers emphasized on concrete steps toward the realization of a free trade area for the Asia-Pacific as an important part of the regional economic integration.
The 21-member APEC forum includes the world's three largest economies — the US, China, and Japan. It also includes some of the fastest growing emerging economies such as Indonesia, Thailand, and Mexico.
A number of the world leaders are flying into Japan after taking part in the G20 summit in the South Korean capital, Seoul.
On the final day of the summit, the leaders of the major economies agreed to avoid competitive devaluation of their currencies.