Iran
'Time for political decisions in Iran N-talks'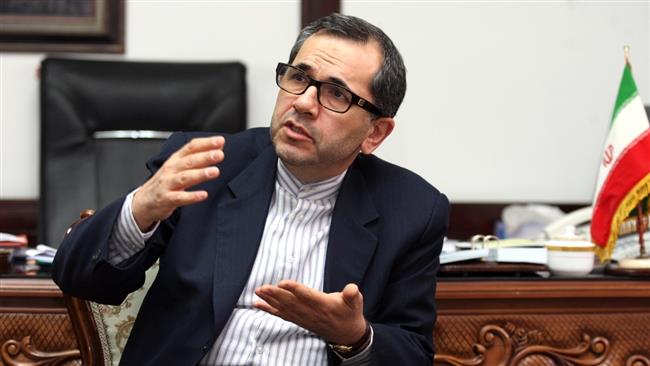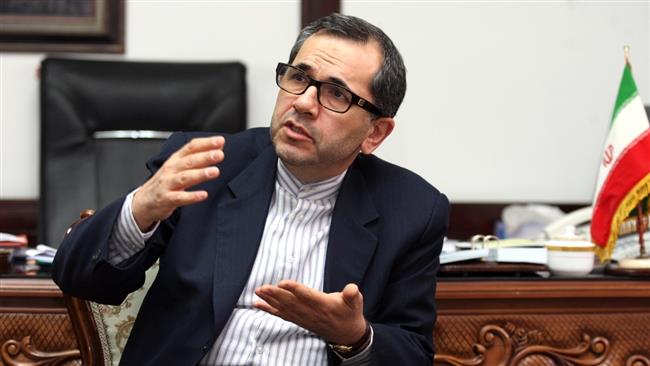 An Iranian nuclear negotiator says time is ripe for "political decisions" on a final deal between Iran and the P5+1 group of countries over Tehran's nuclear program.
"If no agreement is reached [between Iran and the world powers], it would not be the end of the world. A good and lasting agreement needs political decisions and the time is now ripe for that," Majid Takht-e Ravanchi said on Sunday.
The Iranian deputy foreign minister added that the West should show more flexibility in the nuclear talks, saying, "Iran has shown enough flexibility so far."
He said Iran would never yield to the West's excessive demands just for the sake of an agreement, adding that a final deal is within reach if the six countries stop making such demands.
Marathon nuclear negotiations between Iran and the P5+1 countries are picking up steam as the sides are making efforts to iron out disagreements with just two days left before the July 7 deadline for a comprehensive deal.
Iran and the five permanent members of the UN Security Council – the United States, Britain, France, Russia and China – plus Germany have been holding intense talks at the Palais Coburg in the Austrian capital of Vienna over the past nine days to nail down a final deal.