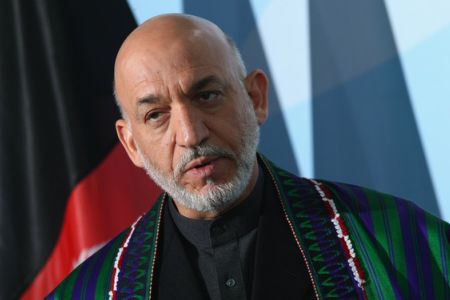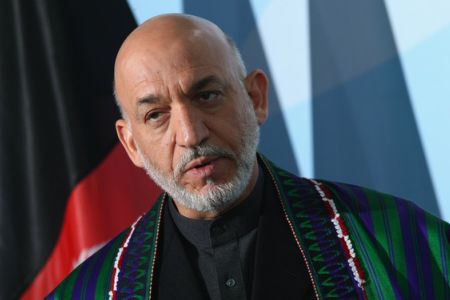 Afghan President Hamid Karzai says it is time for the United States to reduce its presence and military operations in war-torn Afghanistan.
"The time has come to reduce military operations…The time has come to reduce the presence of, you know, boots in Afghanistan . . . to reduce the intrusiveness into the daily Afghan life," Karzai said in an interview with The Washington Post. on Saturday.
The Afghan president lashed out at the increased US Special Operations forces night raids that aggravate Afghans, saying they could exacerbate the Taliban militancy.
"The raids are a problem always. They were a problem then, they are a problem now. They have to go away," Karzai noted.
"The Afghan people don't like these raids, if there is any raid it has to be done by the Afghan government within the Afghan laws. This is a continuing disagreement between us," Karzai further explained.
This is while Commander of US and NATO forces in Afghanistan General David Petraeus has made capture-and-kill missions a central component of his counter-Taliban strategy.
According to the report, a senior NATO military official who spoke on condition of anonymity said such raids have increased sharply to about 200 a month under Petraeus and his predecessor. The figure corresponds to six times the number of such attacks since 18 months ago.
These operations capture or kill their targets 50 to 60 percent of the time, the NATO military official added.
Karzai noted the growing Afghan impatience with the presence of American soldiers, saying, "US forces should be off roads, out of Afghan homes."
He also said the long-term presence of so many foreign soldiers would only worsen the war in Afghanistan. He further called on Washington to confine its forces more to their bases and limit their operations along the Pakistani border.
The Afghan president has always been critical of US-led operations in his country, saying they led to civilian deaths and more insecurity. He noted the US military "should and could" draw down its forces next year.