Iraq
To help terrorists in Iraq, US prevents PMU from running recon flights: Commander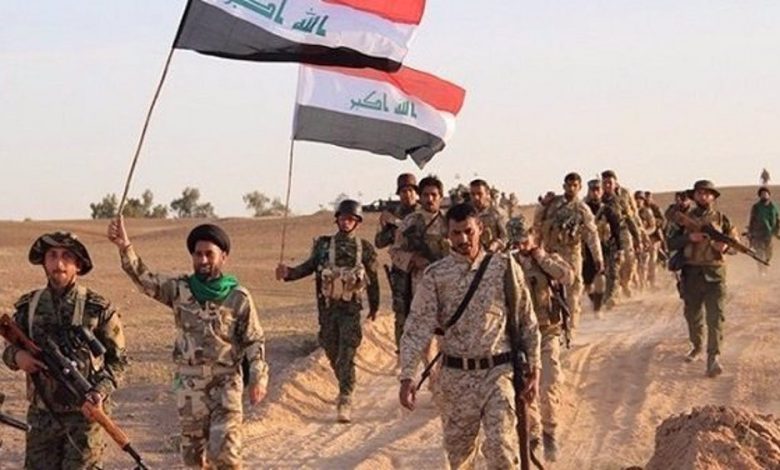 An Iraqi commander says the United States prevents the Arab country's Popular Mobilization Units (PMU) or Hashd al-Sha'abi counter-terrorism organization from conducting reconnaissance drone flights against terrorists in the Iraqi skies.
Qasim al-Kariti, commander of the PMU's 41st Brigade, made the remarks to Iraq's al-Ma'loumah news agency in an interview that was published on Tuesday.
The US, he said, is coming in the way of the PMU's efforts to surveil terrorist movements around Iraq in line with Washington's bid to "support the terrorists."
Washington continues to exercise a "complete control" over Iraq's airspace, al-Kariti regretted.
"The US's interference in the security dossier, has contributed greatly to terrorist groups' activities," said the official.
This is while, the PMU's drones are capable of monitoring the terrorists' "every move" and are equipped with thermal imaging cameras that could be used to monitor the security situation on the ground and whatever potential criminal activity in Iraq's north-central Salahuddin Province, noted the commander.
Had it not been for the Americans' interference, the same drones could even be used to neutralize the terrorists, he announced.
In 2014, the PMU, a predominately Shia defensive organization, was called on by Grand Ayatollah Ali al-Sistani to pitch in helping the country fight against the Takfiri terrorist group of Daesh.
The group's fighters contributed decisively to routing Daesh in late 2017, prompting the Iraqi government to integrate them into the country's official armed forces.
Washington has, however, invariably frowned upon the group's activities and the extent of its acceptance and involvement in Iraq's military and political sectors.
On several occasions, a so-called anti-Daesh US-led coalition that has been operating illegally in Iraq has resorted to conducting airstrikes against the PMU's positions.
The PMU has, however, vowed to keep coming to Baghdad's assistance and further develop its influence.
Also on Tuesday, Falih al-Fayyadh, the PMU's chairman, said the organization was to get as many as 30,000 more official fighters.
The new additions, he said, would take the overall number of the body's fighting force to more than 167,000.
Iraq's resistance outfits that have vowed not to lay down their arms until the US winds down its illegal presence and meddling in Iraq, have praised the Hashd over its resolve to enhance the Arab country's security.
The groups have pledged to stand by the organization in its efforts to advance the country's interests.