Bahrain
Top Bahraini clerics censure authorities for removing Muharram flags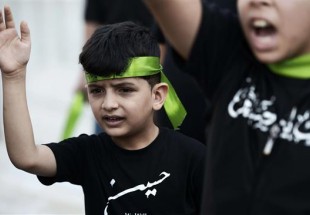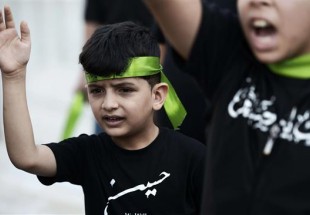 Senior Bahraini Shia clerics have censured the Al Khalifa regime for removing flags and other religious symbols used for commemorating the martyrdom anniversary of Imam Hussein (AS).
"The removal of black flags in some areas is regarded as a violation of the mourning ceremonies and infringement against freedom to practice religious rituals which are guaranteed constitutionally," said a statement by the clerics published on Wednesday.
Top Shia clerics, Ayatollah Sheikh Isa Qassim, Sheikh Abdullah al-Ghuraifi and Sayed Jawad al-Wada'i were among the signatories of the statement.
The statement came after regime forces clashed with Shia villagers overnight Tuesday, pulling down Ashura (the day Imam Hussein was martyred) banners set up in what police called "undesignated areas" of villages outside the capital, Manama.
Witnesses said the regime forces attacked protesting villagers and fired buckshots to disperse them, causing casualties.
These rituals "have been practiced in this country for hundreds of years and no one had dared to stop them or to transgress or infringe on them," the statement added.
Bahrain's main opposition movement, the al-Wefaq National Islamic Society, also condemned the Al Khalifa regime's police for the excessive use of force against Shia mourners.
Ashura marks the day when Imam Hussein, along with 72 of his companions, was martyred in Karbala.
Imam Hussein's martyrdom is considered by Shia Muslims as a symbol of the struggle against injustice and the need to preserve the purity of Islam.
Since mid-February 2011, thousands of anti-regime protesters have held numerous demonstrations on the streets of Bahrain, calling for the Al Khalifa family to relinquish power.
Bahraini regime forces have cracked down on the protesters, killing scores of them. A large number of Bahraini activists are also languishing behind bars.