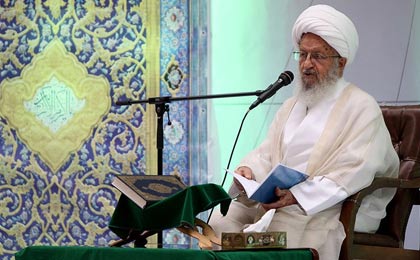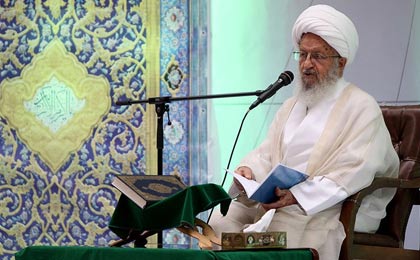 The Islamic Jurisprudents Ayatollah Naser Makarem Shirazi censured any measure which fan the flame of hatred among people in the Islamic countries, reported Taqrib News Agnecy (TNA).
To the religious scholar, the enemies of Muslims and the arrogant world egged on Muslims to cross sward with their religious brothers, plunging their countries into prolonged violence and civil wars.
"Nowadays, the regime of Zionism, US and some European countries which fanned the flame of violence in Syria, Egypt, Iraq, Bahrain, Pakistan and Afghanistan, are safe and far away from the unremitting situation in the foresaid countries, "said Qom Seminary instructor.
In another line of his speech, Ayatollah Makarem Shirazi expressed his fervent hope for bettering the standing situations in Muslims countries and underscored all the involved parties should put their weapons aside during the holy month of Ramadan, solving their problems in a peaceful ways.
The religious cleric spurred on all Muslims to bring their countries out of dead end without plunging headlong into violence.