Iran
Top Cleric: OIC statement was supportive for Zionists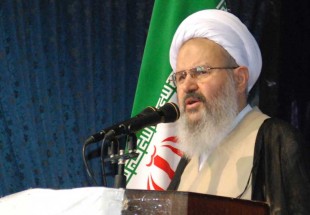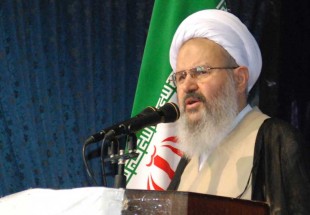 Grand Ayatollah Abdul Nabi Namazi, representative of the Supreme Leader in Kashan slammed the recent statement issued by the OIC meeting held in the Turkish city of Istanbul for its accusation against Islamic Republic of Iran and support for the Zionist regime of Israel, reported Taqrib News Agency (TNA).
He called the meeting a dark meeting and a so-called Islamic conference with anti-Islam resolution.
The cleric noted," Islamic Republic of Iran and the representing board were quite persecuted since the final resolution was against Iran and in fact a support for the Zionist regime of Israel."
Member of Iran's Assembly of Experts referred to the events in the world of Islam and intrigues hatched against the holy religion saying," During the past three months, Zionists have demolished 523 Palestinian houses while the claimants of Human Rights have sufficed to a simple denunciation of the crime."
Ayatollah Namazi also touched upon the UN surveys on number of Yemeni kids martyred in Saudi bombings and expressed regret over missing of 10 thousand Syrian children seeking refuge in European countries amid the silences of so-called Human Rights supporters.
He added," During the past years, Zionist-backed terrorists have destroyed Syria leaving millions of martyrs and homeless or injured and Saudi army has demolished Yemen as obedience to Zionist regime."
Iranian cleric warned," This is an intrigue by the enemies to beat Muslims with Muslim armies, weaponries and dollars funded by Islamic countries.