Iran
Top Commander: Iran Ready to Share Experiences with ICMM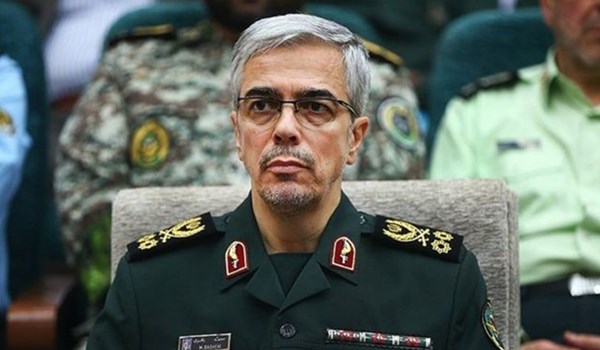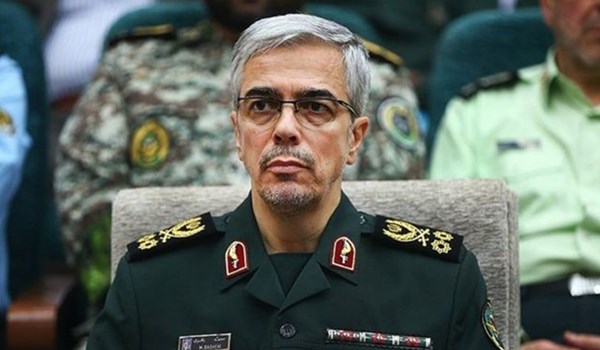 Chief of Staff of the Iranian Armed Forces Major General Mohammad Hossein Baqeri underlined that the country is prepared to increase cooperation and share its experience with the International Committee of Military Medicine (ICMM).
"The Islamic Republic of Iran's Armed Forces do not spare any efforts to materialize the humanitarian goals of the ICMM and present its experiences in this field," General Baqeri said, addressing the 4th International Asia-Pacific Forum on Military Medicine in Tehran on Saturday.
He also said that the Iranian Armed Forces are ready to exchange experience with the international community in treating the people injured in chemical attacks.
"Exchange of knowledge and experience in the field of military medicine can be one of the important issues and capacities in area of diplomacy and development of international cooperation in the defense sector," General Baqeri said.
The ICMM is an international and intergovernmental organization consisting of more than one hundred states. The ICMM was established in 1921, after World War I had revealed the lack of care provided to victims and the need to strengthen cooperation between the health services of the armed forces worldwide.
Iran is a victim of chemical weapons and has experiences of treating people injured in chemical attacks.
Tens of thousands of Iranians were killed and wounded by chemical weapons during the 1980-1988 Iraqi imposed war on Iran. Around 100,000 Iranians are still living with the effects, which include long-term respiratory problems, eye and skin problems as well as immune system disorders, psychological disorders, genetic disorders, and probably cancers.
Sardasht is a city in Northwestern Iran. According to the 2006 census, its population was 37,000. It lies in the West Azarbaijan province. It was the first city in which civilians where attacked with chemical weapons by former Iraqi dictator, Saddam Hussein during the imposed Iraqi war on Iran.
The population of Sardasht is Kurdish. Sardasht is also known for the many villages around it and their reliability on the city's market.
On June 28, 1987, Iraqi aircraft dropped what Iranian authorities believed to be mustard gas bombs on Sardasht, in two separate bombing runs on four residential areas.
Sardasht was the first town in the world to be gassed. Out of a population of 20,000, 25% are still suffering severe illnesses from the attacks.