Iran
Top Commander: Iran's Air Defense System On Alert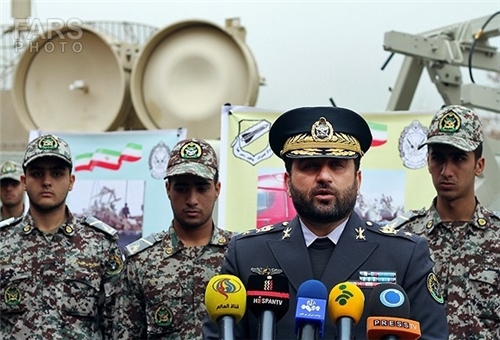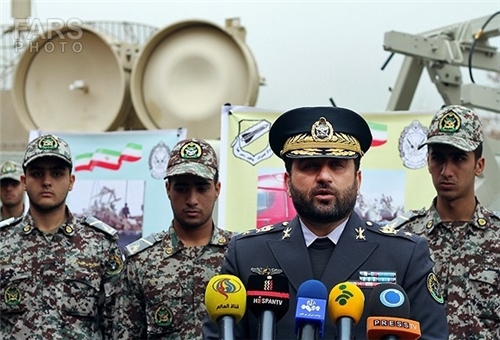 Commander of Khatam ol-Anbia Air Defense Base Brigadier General Farzad Esmayeeli underlined that the country's integrated missile and radar systems are always monitoring moves and ready to fire and intercept hostile flying objects at any moment.
"If the enemy wants to make an aggression against our territory, it will receive a strong slap across the face by the Iranian Armed Forces," Esmayeeli said on Wednesday.
"Iran's air defense system is always ready to act upon the Supreme Leader's order and its finger is always on the trigger and today, thanks to this air defense system, the Islamic Republic of Iran's airspace is one of the most secure skies in the world," he added.
Esmayeeli also said that the air defense system's radars have stretched across the country, adding the missile defense shields have been deployed at 3,700 points to cover every inch of Iranian sky.
In relevant remarks last week, Esmayeeli underlined that Iran's radar, electronic and missile systems are always awake to monitor and show reaction to the slightest hostile moves of the enemies.
"The air defense is always ready for mission and its radar, electronic, missile and monitoring systems are not turned off under any conditions and they are always under operation," Esmayeeli said, visiting the existing defense systems in the Southwestern parts of Iran.
He said that the air defense system is constantly monitoring and providing coverage for every inch of the country's airspace.
Also in July, Esmayeeli announced that Iran would unveil its new strategic radar system in September which would cover a range of over 1,000 kilometers.
"This is a strategic radar system with a range of about 1,000 kilometers and it will be unveiled on September 1," Brigadier General Esmayeeli told reporters.
He noted that Khatam ol-Anbia's new radar system will be deployed in a strategic region of the country.
Brigadier General Esmayeeli reiterated that Iran has the safest airspace in the Middle East, and said, "Today the number of passing flights has increased to 1,300 in every 24 hours as compared with 900 flights three months ago."
Also in July, Brigadier General Esmayeeli announced that the country will unveil new missile defense systems early in September.
"Missile systems with the capability to stand against electronic warfare and mid-range and long-range radars will join the integrated air defense system on September 1," Esmayeeli said in the Northeastern city of Semnan.
"The radar and missile defense systems will cover an important part of the country in the South and Southeast," he added.
Esmayeeli underlined that defensive depth is one of the main important feature of these systems, specially the long-range radar defense systems.
Esmayeeli announced in June that the country is able to meet all its needs in manufacturing air defense systems.
"We have been able to build all our needed (air defense) systems domestically," the senior commander told reporters in the Central province of Isfahan.
Noting that defending the Iranian airspace is a priority in the country's defensive doctrine, he said that increasing the number of air defense systems has always had a message of peace and friendship.