Iran
Middle East
Palestine
Top Commander: 'israel' Aware of Iran's Crushing Response to Threats
Chief of Staff of the Iranian Armed Forces Major General Mohammad Hossein Baqeri downplayed Israel's threats against Iran, saying that the regime is aware of Tehran and the resistance front's strong response.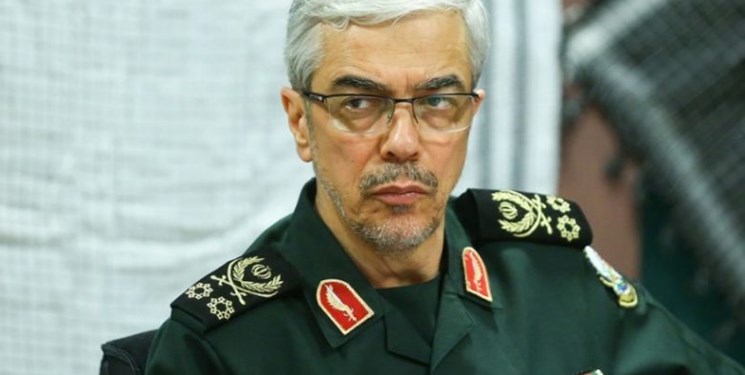 "Zionists know well that if they threaten Iranians, they will receive a crushing response," General Baqeri said on Tuesday.
Zionists are not able to counter the Resistance groups such as Hamas and Islamic Jihad Movement, he stressed.
Elsewhere, General Baqeri referred to Iran's membership in the Shanghai Cooperation Organization (SCO), and stressed that the presence of China, India, Iran, and other countries in the SCO will bring good things in the future.
Iran's permanent membership in SCO indicates that other powers are emerging at the international level in parallel with American power, he added.
General Baqeri also pointed to the recent developments in Afghanistan, saying that Afghanistan is a clear example of a government that relied on the US and turned its back on all neighbors and finally lost its sovereignty and was overthrown within ten or eleven days.
General Baqeri had also on Monday said that the Israeli regime which is surrounded by members of the resistance front is well aware that it can't survive any war with this front.
"By usurping the Palestinian lands, the Zionist regime thought that it can pave the path of growth and gain more power by reliance on the US power and it was pleased to be in contact with a number of despicable and mercenary countries in the region but the incidents in Afghanistan and other events in the axis of resistance and the successive defeats of the child-killing regime showed that a happy ending is not waiting for it," General Baqeri said.
"These days, we've been witnessing that the Zionist regime officials have been going to the US one after another, asking the US to take a more serious approach towards Iran and the axis of resistance, but they were said that they have to find a way themselves," he added.
"Whenever the Zionist regime officials raises threats, they know very well that any attack on the territory and interests of the Islamic Republic of Iran will face a decisive and crushing response from Iran and they are not capable of resistance in confrontation against the resistance front and under the siege of the resistance groups, including Hamas and (Islamic) Jihad," General Baqeri said.